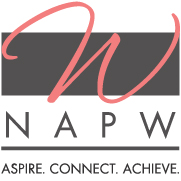 "I'm pleased to welcome Stephanie into this exceptional group of professional women," said NAPW President Star Jones. "Her knowledge and experience in her industry are valuable assets to her company and community."
Garden City, NY (PRWEB) January 28, 2017
The National Association of Professional Women (NAPW) honors Stephanie Barnes Taylor as a 2016-2017 inductee into its VIP Woman of the Year Circle.
She is recognized with this prestigious distinction for leadership in consulting and leadership training. NAPW is the nation's leading networking organization exclusively for professional women, boasting more than 850,000 members, a thriving eChapter and over 200 operating Local Chapters.
"I'm pleased to welcome Stephanie into this exceptional group of professional women," said NAPW President Star Jones. "Her knowledge and experience in her industry are valuable assets to her company and community."
Self-motivated and results driven to succeed, Stephanie Barnes Taylor is a seasoned professional who has constantly set her goals to keep pace with her highest aspirations for personal excellence. Throughout her career, she has exhibited exemplary teamwork, expertise, integrity and dedication.
Ms. Barnes Taylor's professional title is CEO of The Fruition Group, LLC. She is a Harvard educated attorney with over 15 years of corporate experience. During her tenure, she acquired skills that enabled her to personally develop aspiring leaders and professionals, which inspired her to take a leap of faith and start her own company. Today, The Fruition Group, LLC, is a thriving company, specializing in leadership and strategic planning solutions, seminars, workshops and coaching.
"When women work with me, they experience a transformation from good to great, from potential to purpose, and from uninspired to joyful," she said. "They no longer struggle with confidence and self-image."
Ms. Barnes Taylor is also the author of Leading Your Life to Excellence, which was published in 2012. She is a co-author of The Laws of the New Game Changers: How to Make Breakthrough Impacts that Take You Forward, published in 2013 and Going the Distance for Excellence: Lessons Learned from a Marathon and Finding the Fabulous in You, published in 2014.
The unwavering dedication demonstrated by Ms. Barnes Taylor fully utilizes the aspirations for success that have earned her this recognition from the National Association of Professional Women, honoring her as an inspiration and a leader in her industry.
About NAPW
NAPW's mission is to provide an exclusive, highly advanced networking forum to successful women executives, professionals and entrepreneurs where they can aspire, connect and achieve. Through innovative resources, unique tools and progressive benefits, professional women interact, exchange ideas, advance their knowledge and empower each other.