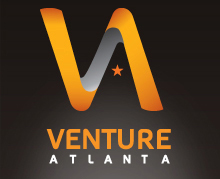 Due to the tireless efforts of the entire ThingTech team and our awesome customers, our growing company is now poised for exceptional growth in 2017 and beyond." Tim Quinn, CEO - ThingTech
(PRWEB) February 09, 2017
ThingTech, an Atlanta based technology company has been named as one of Venture Atlanta's "5 Startups to Watch in 2017." This distinction has been bestowed for the past 5 years by Venture Atlanta to recognize local startups with strong potential to disrupt markets and accelerate growth; past recipients include Terminus, and Kabbage.
ThingTech's proprietary technology platform – ThingX™, leverages the Internet of Things (IoT) to connect public and private sector organizations to their data in real-time. Armed with real-time data, organizations can develop new insights into the best ways to dramatically reduce operational costs, operate more efficiently, and ultimately provide the best customer service experience to all their end-point customers.
Tim Quinn, ThingTech's CEO commented: "We are pleased and excited to be recognized as one of the 5 Atlanta Startups to Watch. The Atlanta startup ecosystem has written quite a few success stories and we look forward to continuing the upward trajectory started by prior winners of this award, like SalesLoft and Predikto. Due to the tireless efforts of the entire ThingTech team and our awesome customers, our growing company is now poised for exceptional growth in 2017 and beyond."
About Venture Atlanta
Venture Atlanta, Georgia's technology innovation event, is where the region's most promising tech companies meet the country's top-tier investors. As the South's largest investor showcase helping launch more than 350 companies and raise over $1.8 billion in funding to date, Venture Atlanta connects local entrepreneurs with local and national venture capitalists, bankers, angel investors and others in the technology ecosystem who can help them raise the capital they need to grow their businesses.
About ThingTech
ThingTech is an Internet of Things (IoT) technology company that provides its clients with the ability to connect devices, people, sensors, equipment and any other assets – to their data sources in real-time, resulting in significant cost savings and new service revenues equaling hundreds of thousands of dollars annually.
ThingTech's solutions are deployed with dozens of customers across multiple industry sectors in local & state government, field service, transportation, public transit and construction. Notable customers include the State of Delaware, Jonathan Green, Atlanta Regional Commission and Access to Healthcare Network.
For more information visit http://www.thingtech.com