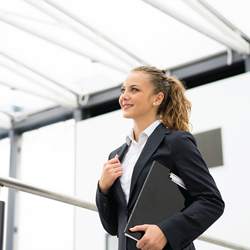 Lubbock, Texas (PRWEB) June 30, 2017
CNX Institute, a division of CoNetrix Security, LLC, has been established to expand and support the knowledge and skills of information security. The first certification offered by CNX Institute is the Certified Information Security Officer for Financial Services (CISO-FS). Details about the institute and the CISO-FS certification are provided on the website, https://cnx.institute, which launched on June 27, 2017.
Professional certifications serve to establish and validate the knowledge and experience essential to the delivery of quality services. CoNetrix Security, through 15 years of work with more than 1,000 financial institutions, has garnered valuable expertise in the realm of information security and cybersecurity. CNX Institute will serve as a vehicle to share this expertise and give back to the security community.
A regulatory emphasis has emerged in recent years for financial institutions to create and fill a position of Information Security Officer (ISO). This has produced a need for individuals who know and understand information security. To meet this need, CoNetrix Security has been working behind the scenes to prepare for the launch of CNX Institute and the CISO-FS certification.
The certification process for CISO-FS candidates will provide a valuable experience. Individuals will have the opportunity to learn, understand, collaborate and test their knowledge of information security. CNX Institute will provide training webinars and resources to help understand the regulations establishing information security for financial institutions. The process will help a person gain the confidence necessary to implement and support an organization's information security measures.
The CISO-FS credential requires three years of relevant work-experience and successful completion of the CISO-FS exam. The exam covers regulations and standards governing financial institutions including the Gramm Leach Bliley Act (GLBA), Interagency Guidelines Establishing Information Security Standards, and guidance provided by the Federal Financial Institution Examination Council (FFIEC). The first exam is scheduled for January 2018.
See https://cnx.institute for more information.