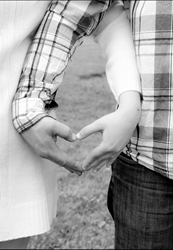 San Francisco, CA (PRWEB) February 13, 2017
Lefty's the Left Hand Store discovered a surprising fact about left-handed Valentines. In 2016, Lefty's ran a Facebook contest for the best photos of people's left-handed Valentines, and had a great response. Surprisingly, though, most of the photos were not of husbands or wives, girlfriends or boyfriends, but of kids.
All the hoopla around Valentine's Day is focused on romantic love, but that's not really what its about, for lefties or righties. Yes, kids are more photogenic than adults, but Lefty's photo contest drew more images of lefty kids than adults. The winner received $100 cash, and runners up $50 gift certificates, so there was incentive to take very engaging photos.
On Valentine's Day, many people think of all those they care about – kids, parents, grandkids and parents, good friends, and, in elementary school, many classmates. It is, in fact, a day to celebrate feelings for friends and family as well as others. Romantic love may be more appealing to the media, but parental love is also widely celebrated on Valentine's Day.
Are lefty kids more loved by their parents than righty kids? Left-handed kids definitely have a harder time, especially when they are just learning to use tools and how to navigate a right-handed world. Watching this struggle, feeling a bit helpless as a mother or father, does create a particular bond between lefty kids and their parents. While this doesn't really equate to greater love, it does add an enduring layer to the relationship.
Visit Lefty's Facebook page to see the results of the 2016 Valentine's Day photo contest. Visit Lefty's retail stores on Pier 39, San Francisco, or in Downtown Disney, Walt Disney World Resort, in Orlando. Visit the store online at leftyslefthanded.com.