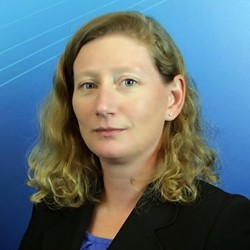 BURNABY, BC (PRWEB) February 20, 2017
OceanWorks International is pleased to announce the appointment of Andrea MacIntosh to the position of Operations Manager effective immediately. Ms. MacIntosh will take the reins of the OceanWorks' Vancouver facility in anticipation of an expected increase in the number of projects to be completed in 2017. Among her many tasks will be the responsibility of on-time delivery of high quality products and program deliverables to customers.
Ms. MacIntosh has over 20 years of experience in progressively more senior positions in the subsea, aerospace, defense, and telecommunications industries. She brings broad experience to the OW team in manufacturing, quality, supply chain and materials, legal, regulatory and environmental compliance, and industrial security.
Andrea is a graduate of the University of British Columbia, and holds a degree in Physics. She is also a certified Master Black Belt in Lean, and also holds both Lean Green Belt and Lean Black Belt certifications.
OceanWorks International
OceanWorks International is a subsea solution engineering company, providing over 27 years of service to the Military, Scientific & Environmental, and Oil & Gas markets. Offering a full range of subsea system engineering, design and analysis, fabrication, testing, and project management services, OceanWorks has been at the cutting edge of subsea engineering design, deep submergence and diving technology, operations, and support and looks forward to providing subsea engineering solutions to its customers.
For more information regarding OceanWorks International's products and services visit our website, http://www.oceanworks.com , or contact us at sales(at)oceanworks.com.