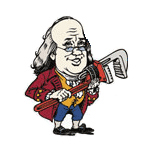 We are very proud of our newly updated Google My Business page.
Wichita, Kansas (PRWEB) March 24, 2017
Ben Franklin Plumbing, a leading drain cleaning service in Wichita, Kansas, is proud to release an update to the company's Google My Business page. Local Kansas residents increasingly turn to Google to find top-rated drain cleaning services. This new update improves available information not only on drain cleaning but on other plumbing services offered by Ben Franklin. The company is, of course, a full service plumber.
"We are very proud of our newly updated Google My Business page," explained Jason Clark, Manager of Ben Franklin Plumbing of Wichita, Kansas. "It offers educational information and cheap fix it tips for Central Kansas residents. It also allows customers to review us and we are happy to say we are achieving our goals in customer service as well. 'Drain cleaning' has proven to be one of the more popular areas of customer inquiries."
To review the updated Google My Business page for drain cleaning and other plumbing issues in Wichita, Kansas go to https://plus.google.com/107090980926827846046. Information and easy fix it tips for drain unclogging, home sewer repair and leaking home appliances can be found. Information for 24/7 plumbing service for Wichita businesses or residences can also be reviewed. To read the new five-star customer reviews for one of Wichita's best plumbing services, simply visit https://goo.gl/X2Cy0T. To view information specific to drain cleaning, visit http://www.benfranklinwichita.com/clogged-drain.
Top Customer Reviews Show Expert Drain Cleaning Service to be Unstoppable
Among key highlights of the newly updated Google My Business pages are the following. First and foremost, Ben Franklin Plumbing now tops 116 reviews on Google, making it one of the most highly reviewed plumbing services in the city. Second, the newly updated page has posts via social media sharing tips and tricks about plumbing as well as news and events with a Wichita angle. Third, the website and the Google My Business page are cross-linked, making it easy for a potential customer to toggle between reviews and the website.
Finally, the newly updated page provides details about 24/7 emergency plumbing service as well as helpful do-it-yourself plumbing tips. Subjects such as sump pump service, sewer line cleaning and drain unclogging can also be reviewed. Customers have provided five-star reviews for on-time, professional and friendly plumbing service at moments a plumber was needed. Whether a Wichita native needs a plumber asap, or has decided to try and unclog a drain with a bit of advice, the best plumbers in the Wichita, Kansas region have proven to be unstoppable as evidenced by this impressive, newly updated Google My Business listing.
About Ben Franklin Plumbing of Wichita, Kansas
Ben Franklin Plumbing is a top-rated plumbing service, serving greater Wichita, Kansas and located at 2825 E. Kellogg Avenue. The company offers drain cleaning, 24 hour, emergency plumbing service and sewer line repair not only to Wichita but to surrounding communities such as Derby, Andover, and Haysville, Kansas. Professionally licensed plumbers are ready for plumbing problems such as: drain cleaning, installing pump systems and water heaters, sewer line clean-outs and faucet repair. The company also replaces and installs faucets, garbage disposals and toilets. When searching for sewer line repairs, sewer repair and unclogging drains in Derby, Andover, Haysville or Wichita, Kansas, Ben Franklin Plumbing is available.
Web. http://www.benfranklinwichita.com/
Tel. 316-858-5985