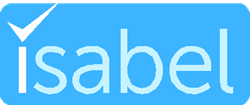 "I am so proud that 17 years of painstaking development and testing has enabled our team to build a tool with such high levels of accuracy." Jaspon Maude, founder of Isabel
Ann Arbor, MI (PRWEB) March 31, 2017
Isabel Healthcare has announced the results of a large internal study designed to further challenge the Isabel diagnostic tool's ability to recognise the correct final diagnosis from a combination of clinical features. The new study comprising 563 cases of varying complexity and difficulty revealed that in 98% of cases tested, the correct final diagnosis was listed in Isabel's top 10 diagnostic suggestions. Even more impressively, in 74% of cases, the correct final diagnosis appeared in the top 3 suggestions. This outstanding level of accuracy is unprecedented and sets a new standard for differential diagnosis (DDx) generators worldwide. Link to infographic
The large study was conducted internally using cases collated over several years from medical journals and press reports on diagnostic error. This adds further credence to a recent peer reviewed study published in Public Library of Science (PLOS) which concluded that "Isabel was associated with the highest rates of diagnostic retrieval compared to all other types of DDx tools…"
Jason Maude, Co-Founder of Isabel Healthcare, commented: "I am so proud that 17 years of painstaking development and testing has enabled our team to build a tool with such high levels of accuracy."
The Isabel Differential Diagnosis (DDx) Generator is used by clinicians worldwide to help broaden their differential and demonstrates both the practical and routine use of artificial intelligence in medicine. Benefitting from nearly two decades of continuous development, validation and clinician feedback, Isabel today is widely acknowledged as the most accurate and versatile system available. Jason Maude continues "Isabel is unique in being able to handle even complex cases of multiple clinical features in free text. When clinicians say they have 'Isabelled' a patient you know they have thought carefully about their diagnosis and are providing high quality, cost effective care."
How Isabel's AI works:
Isabel is very different from other traditional DDx Generators which are rules-based systems. At the heart of all the Isabel DDx systems is its cutting edge, proprietary Pattern Recognition Engine which understands the meaning and context of unstructured free text. This is applied to a medical database of disease presentations which comprises thousands of carefully selected, evidence-based documents describing the multiple ways that over 10,000 conditions can present. The engine has effectively been trained over almost two decades on virtually every known possible presentation of the majority of all known diseases. The initial results from Isabel are then passed through an additional set of algorithms tuned over many years to ensure that only those results relevant to the patient's age, gender and geographical region are displayed. It is this unique structure which gives Isabel many inherent advantages:

Easy to use allowing the entry of any permutation of clinical features entered in free text and not forcing the user to pick from a limited list of symptoms
Scalability makes it easy to maintain, update and expand
Published API makes it easy to integrate into other electronic systems
Platform structure enables the same core system to serve many different audiences from clinicians to patients and in multiple languages.
About Isabel Healthcare
Isabel Healthcare Inc. was founded in 2000 by Jason Maude and is named after Maude's daughter who almost died after a potentially fatal illness was not recognized. For over 16 years, Isabel Healthcare has been validated and peer reviewed and is now recognized as the leader in diagnostic decision support. Isabel is the only diagnosis checklist system fully integrated with EMRs. In addition to Isabel Professional, Isabel's family of diagnosis performance solutions also include the Isabel Symptom Checker for consumers and patient engagement, Isabel Clinical Educator, a case based learning platform for clinical learners and Isabel Active Intelligence, a fully EMR embedded diagnosis intelligence solution. Connect with us at http://www.isabelhealthcare.com, or 734-332-0612