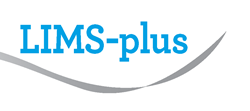 In the letter announcing the five year extension, the GSA wrote: "We look forward to continuing our partnership with you."
Mesa, Arizona (PRWEB) January 03, 2017
JusticeTrax® is proud to announced that the GSA exercised its option to extend their contract GS-35F-0023M with JusticeTrax by 5 years through October 11, 2021. This affects about 10% of its customers who have taken advantage of the reduced pricing and a more streamlined procurement process, since the pricing has been vetted by the GSA. Some states and units of local government leverage the GSA contracts as part of streamlining their procurement.
In the letter announcing the five year extension, the GSA wrote: "We look forward to continuing our partnership with you."
"The value of our partnership with the GSA is that it allows us to easily provide our customers with the products they need at a pre-negotiated rate, while saving a lot of time and effort. We're glad to be able to continue to provide this option."
JusticeTrax® staff are experts in the field of providing forensic laboratory information management software and services. They have focused exclusively on providing quality Laboratory Information Management Systems (LIMS) to forensic laboratories for the past twenty years. Their applications are implemented in over 100 forensic laboratory operations in over 160 sites world-wide, with nearly all accredited to the ISO/IEC 17025 International Standard.
Solutions are built for forensic laboratories and are constantly enhanced from the input of thousands of criminalists currently using the applications, and their staff, which is made up of a dozen computer programmers and engineers teamed with ten forensic experts with over 130 years of combined laboratory field.
JusticeTrax® has installations ranging from small, single site systems of 5 users, to extremely large multi-site installations with up to 500 users. They serve some of the most sophisticated law enforcement agencies in North America, Australia, the Caribbean, and the Middle East.
The company's flagship product, LIMS-plus, is commercial off-the-shelf software that integrates case management, evidence tracking, analytical results and laboratory management information to maintain a clear view of your laboratory and every case in it.
JusticeTrax® is proud of the products it offers and stand behind them. Their customers have expressed they receive the best customer service in the forensic LIMS industry.