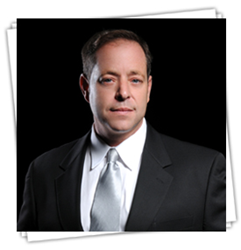 Winn Dixie Stores is now seen as being outside of the mainstream thought on civic leadership and diversity ideas, and more part of "Alt Corp America.," stated Dinin.
Miami, FL (PRWEB) June 20, 2017
On July 12, 2016, Juan Carlos Gil, a visually impaired man, brought a lawsuit against the 5th largest supermarket chain Winn Dixie for violations of his civil rights under Title III of the Americans with Disabilities Act (ADA) based upon the inability of Winn Dixie's website to interface with Mr. Gil's screen reader software in the case styled Gil v. Winn Dixie Civil Action No. 16 -23020-Civ-Scola
After a two-day trial earlier this month, United States District Judge Robert N. Scola, Jr. rendered a verdict in Mr. Gil's favor and has ordered that Winn Dixie remedy its website by following the public Web Content Accessibility Guidelines (WCAG) to bring their offered website into the mainstream of corporate America. (see: 1:16-cv-23020-RNS Gil v. Winn Dixie Stores, Inc._Verdict and Order)
Judge Scola's ruling left little room for debate, in his order he wrote "The Court finds that whether the cost to modify the website is $250,000 or $37,000 is of no moment. Though that higher cost seems high, it pales in comparison to the $2 million Winn-Dixie spent in 2015 to open the website and the $7 million it spent in 2016 to remake the website for the Plenti program." (see Court Verdict & Order)
Mr. Gil's lawyers, Scott R. Dinin and Richard F. Della Fera presented proof at trial that Winn Dixie's website serves as a gateway to the brick and mortar supermarkets by allowing website users to locate store locations, refill prescriptions for in-store pickup and download digital coupons that can be used for in store purchases as noticed in the Judge Scola's published Verdict and Order in the case.
While Winn Dixie argued that Mr. Gil was not prevented from entering the physical stores, Judge Scola found that the ADA requires the removal of intangible, as well as tangible, barriers that restrict a disabled person's full enjoyment of a business' goods, services and privileges. Judge Scola found that Winn Dixie's website provides services and privileges to its sighted customers which are unlawfully denied to visually impaired customers. (see page nine Judge Scolas' Order)
"With this ruling, Winn Dixie Stores is now seen as being outside of the mainstream on civic leadership and diversity ideas, and more a part of "Alt Corp America," stated Dinin," and we all are wondering why we had to have a trial over this issue when in the open court Winn Dixie's own representative said they were working on trying to fix their website."
Mr. Gil is elated that the court recognizes and respects his rights to access and sees the ruling as a vindication for the rights of all disabled persons throughout the United States.
"In the case we presented, it seems clear from the court record that Winn Dixie devoted all their resources to implementing a rewards program and nothing but talk to having any accessibly added to their website," stated Dinin, "look at page 11 in the court order where Judge Scola found that 'Winn-Dixie has presented no evidence to establish that it would be unduly burdensome to make its website accessible to visually impaired individuals. To the contrary, its corporate representative unequivocally testified that modifying the website to make it accessible to the visual impaired was feasible.'"
Dinin additionally offered, "We certainly tried to settle the case several times, and they just did not want to, I thought it was a bad business, bad leadership, and that Winn Dixie should be ashamed after this decision."
"This decision will send a message far and wide that the ADA does not stop at the storefront and large companies like Winn Dixie need to respect the diverse and the disabled," stated Scott R. Dinin.
Mr. Dinin also recognized and thanked several individuals and organizations for the support and expertise they provided including Marc Dubin from ADA Expertise Consulting, Ken Nakata from Cryptzone, LLC, Thomas Logan's Group at Equal Entry, LLC, Josh Entin of Entin and Della Fera P.A., Mark Lasser, the Untied States Department of Justice (DOJ), National Federation of the Blind (NFB), the National Federation of the Deaf (NFD), Dinin Law Disability Law Section.
Mr. Dinin acknowledged the tremendous inspiration he received throughout the process from Lainey Feingold, B. Bradley Weitz, Esq.for pioneering advocacy, and his "hero client" Juan Carlos Gil for taking on this burden, his personal hero Fred David Gray, Dinin concluded by recognizing "all my clients and their quiet struggles, and all the other team members that worked so hard to achieve this landmark ruling for diversity and empowerment for the American people."