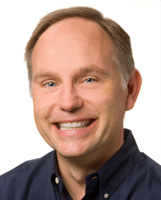 They always say that there is no such thing as a stupid question.
San Jose, CA (PRWEB) February 27, 2017
The JM Internet Group, a leader in SEO training online, is proud to announce new updates to its popular 'SEO Tips' blog. The 'SEO Tips' blog is utilized by Dr. Jason McDonald, SEO director of the JM Internet Group, as an easy forum to receive and answer questions from students of the company's popular SEO training courses as well as incoming questions from persons reading his popular book on SEO, the SEO Fitness Workbook 2017. The company is announcing four new posts for February, 2017, in addition to four posts for January, 2017, on a ranging of common questions from small business owners and marketers on the topic of search engine optimization.
"They always say that there is no such thing as a stupid question," explained Jason McDonald, director of the JM Internet Group. "Clearly, the popularity of the SEO Fitness Workbook in conjunction with my courses at Stanford Continuing Studies and online for the JM Internet Group are creating a cornucopia of important questions from students."
To view the eight new posts (for both February and January, 2017), simply visit http://jm-seotips.org/. There, one can scroll down the posts in chronological order. Alternatively, one can browse the new question and answer posts on SEO by using the 'tag' index, as for example, at http://jm-seotips.org/category/cat-seo/.
New Posts on Search Engine Optimization
Among the new posts are the following examples. First, 'Website Redesign and 301 Redirects: How to Get Google to Reindex.' This post answers the common question as to when a person updates his or her website, what is the approximate time it will take for the website changes to be not only indexed by Google but to appear in the Google search index. The answer, as explained by Dr. McDonald, is a) to create 301 redirects where appropriate, b) to use the Google Search Console's feature of Fetch as Google, and c) to build inbound links to the new content. Second, another interesting post concerns 'Using a Facebook Personal Profile (Page) for Business.' Here, only in a few circumstances should a 'business' attempt to use a 'profile' on Facebook. An example would be a musician or realtor who is extremely comfortable mixing his or her personal brand with the business. For most businesses, it is far better to choose an official Facebook Page for their marketing purposes. Other posts can be found at the website, and persons who have the SEO Fitness Workbook and/or have taken one of Dr. McDonald's courses are encouraged to submit questions via the website.
About JM Internet Group
The JM Internet Group (https://www.jm-seo.org/) provides SEO, Social Media Marketing, and Google AdWords training and courses for busy marketers and businesspeople. Online search engine optimization training helps explain keywords, page tags, link building strategies and other techniques needed to climb to the top of search engine rankings for Google, Yahoo, and Bing. The teaching methodology is hands on, with live examples and discussions, taught from the convenience of each student's computer.
Contact:
JM Internet Group, Media Relations
Email. jm(dot)internetgroup(at)gmail(dot)com