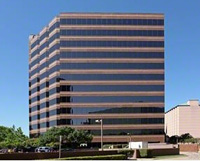 Designations aside, however, what really counts is the commitment that each lawyer has towards his or her clients in estate, probate, and trust disputes and litigation under Texas law
Dallas, Texas (PRWEB) March 31, 2017
Burdette & Rice, a Dallas, Texas law firm specializing in probate, trust, and estate disputes and litigation, is proud to announce a trifecta, in that three of its attorneys have achieved the prestigious designation as Texas Rising Star Super Lawyers by SuperLawyers.com. Eighteen attorneys, total, achieved this designation in Texas in 2017.
"We are very proud of our three attorneys, namely Ellen Bennett, Brian Thomas, and Mark Caldwell, who garnered this prestigious designation and helped us achieve this 'trifecta' on SuperLawyers.com," explained Elliott Burdette, Managing Director of Probate Litigation at Burdette & Rice. "Designations aside, however, what really counts is the commitment that each lawyer has towards his or her clients in estate, probate, and trust disputes and litigation under Texas law."
To learn more about each attorney, interested parties are urged to visit the firm's website at http://www.dallasprobateattorneys.com/ and scroll up to the navigation under "The Team." To learn more about the firm's probate, estate, and trust litigation services under Texas law, visit http://www.dallasprobateattorneys.com/trust-disputes-litigation/ (trust disputes), and/or http://www.dallasprobateattorneys.com/probate-estate-disputes/ (estate disputes). With a headquarters in Dallas, Texas, and a satellite facility in Plano, Texas, Burdette & Rice is reachable via the Internet, phone, and in-person consultations concerning estate, trust, and probate disputes and litigation under Texas law.
Teamwork and Success in Estate, Trust, and Probate Litigation
The firm's attorneys work together as a team in finding efficient and powerful solutions for the benefit of the firm's clients in will contests, cases involving breach of fiduciary duties and other Texas trust, estate, and guardianship disputes. In today's complex society, many people are unaware of problems until the unfortunate death of a loved one. At that time, poor planning or poor preparation of trust and estate documentation coupled with significant assets and disagreements among apparent heirs can lead to a dispute. In many cases, with the guidance of skilled attorneys who know Texas law and can advise on client's rights and responsibilities, litigation can be avoided. In others, litigation is unavoidable. The designation by SuperLawyers.com as Texas Rising Star Super Lawyers is validation of Burdette and Rice's reputation as one of the best probate litigation law firms in all of Texas.
About Burdette & Rice, PLLC
Burdette & Rice, PLLC is a top Dallas probate law firm, with lawyers dedicated to listening to their clients, being fully present to them, and advocating their clients' positions in the simplest and most persuasive way possible. The law firm employs some of the top probate and estate lawyers in Dallas, Texas. Clients come to Burdette & Rice to contest a will in Texas, work on complex inheritance litigation and disputes, and to litigate disputes over powers of attorney, guardianship and trustee issues all based on Texas law.
Burdette & Rice, PLLC
Media Relations
http://www.dallasprobateattorneys.com/
972-991-7700