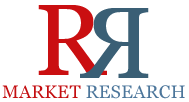 Brazil Construction industry output is expected to record a forecast-period CAGR of 9.60%.
Dallas, Texas (PRWEB) June 18, 2014
The Brazilian construction industry registered a compound annual growth rate (CAGR) of 12.31% during the review period (2009–2013). Growth was supported by private and public investments in infrastructure, residential and commercial construction projects. The government's Growth Acceleration Plan (the Programa de Aceleração do Crescimento – PAC) also supported the growth. Industry growth is expected to continue over the forecast period (2014–2018) as a result of the government's commitment to making infrastructural improvements, the hosting of the Olympic Games in 2016, improved investor sentiment, and an anticipated recovery in the global economy. Consequently, industry output is expected to record a forecast-period CAGR of 9.60%.
Companies Mention in this report" Construction in Brazil – Key Trends and Opportunities to 2018":

The CCR Group
Cyrela Brazil Realty SA Empreendimentos e Participações
Even Construtora e Incorporadora SA
Odebrecht SA
Andrade Gutierrez SA
Order a purchase copy of this report at http://www.rnrmarketresearch.com/contacts/purchase?rname=187220.
This report provides detailed market analysis, information and insights into the Brazilian construction industry including:

The Brazilian construction industry's growth prospects by market, project type and type of construction activity
Analysis of equipment, material and service costs for each project type within Brazil
Critical insight into the impact of industry trends and issues, and the risks and opportunities they present to participants in the Brazilian construction industry
Profiles of the leading operators in the Brazilian construction industry.
Data highlights of the largest construction projects in Brazil
Scope
This report provides a comprehensive analysis of the construction industry in Brazil. It provides:

Historical (2009-2013) and forecast (2014-2018) valuations of the construction industry in Brazil using construction output and value-add methods
Segmentation by sector (commercial, industrial, infrastructure, institutional and residential) and by project type
Breakdown of values within each project type, by type of activity (new construction, repair and maintenance, refurbishment and demolition) and by type of cost (materials, equipment and services)
Analysis of key construction industry issues, including regulation, cost management, funding and pricing
Detailed profiles of the leading construction companies in Brazil
Complete Report Available at http://www.rnrmarketresearch.com/construction-in-brazil-key-trends-and-opportunities-to-2018-market-report.html.
Key highlights

According to the country's national statistical office, the Instituto Brasileiro de Geografia e Estatística (IBGE), the construction industry's value add at constant prices rose by 1.6%, from BRL52.6 billion (US$26.9 billion) in 2012 to BRL53.4 billion (US$24.5 billion) in 2013, driven by government investments to improve the quality of the country's infrastructure, and construct affordable homes to meet rising demand in the country. Government spending under the PAC rose from BRL513.0 billion (US$259.7 billion) for 2007–2010 to BRL958.9 billion (US$526.0 billion) for 2011–2014.
Brazil's infrastructure construction market will be supported by large-scale investment in the construction industry, due to the nation's hosting of the 2016 Olympic Games, which will require stadiums, transport infrastructure, accommodation, hotels, retail buildings and healthcare facilities. The games forced the Brazilian government to prioritize infrastructure development as a key area of investment, to enable the country to handle the expected volume of tourists. Consequently, host cities and regions are investing considerably in the modernization of public transport systems, and airport construction.
Brazil is currently facing a housing shortage. Despite the construction of a large number of housing units, the country recorded a housing deficit of 6–8 million in 2012. One solution is to provide low-cost housing; to meet demand from the country's lower- and middle-income groups, the government has started to develop affordable housing projects across the country. The Government of Goiás is planning to develop low-income apartments in Luziânia, which involves the construction of 3,000 apartments, roads, drainage systems and other facilities. The project is expected to be completed by the end of 2015 with an anticipated investment of BRL218.0 million (US$100.0 million).
The Government of Bahia (GoB) is planning to undertake the construction of a regional airport on a 929ha area in Ilheus, which involves the construction of two 3,000m runways, terminals and signal towers, and the installation of security systems. Total investment for this project will be BRL322.9 million (US$135 million), and it is expected to be completed in the fourth quarter of 2016.
In 2010, the Brazilian government launched PAC-2 to improve the energy and transport network, and housing and water infrastructure in the country. The government proposed to invest BRL1.6 trillion (US$872.3 billion) in infrastructure construction projects, with BRL958.9 billion (US$526.0 billion) spent over the 2011–2014, and BRL631.6 billion (US$346.4 billion) from 2014 onwards.
Explore more reports on Commercial Construction industry at http://www.rnrmarketresearch.com/reports/manufacturing-construction/construction./commercial-construction.
About Us:
RnRMarketResearch.com is an online database of market research reports offer in-depth analysis of over 5000 market segments. The library has syndicated reports by leading market research publishers across the globe and also offer customized market research reports for multiple industries.