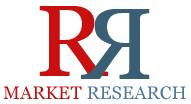 Dallas, Texas (PRWEB) May 23, 2014
This report estimates the completion equipment & services market value in terms of $million. This has been broken down into component regions and further split into countries.
The completion equipment & services are required for the completion of oil and gas well after drilling for the production to commence. The ever-increasing exploration and production activities across the globe and new areas of unconventional resources are the main drivers for the growth of the completion equipment & services market. However, issues associated with the environment and increased seismic activities have slowed down the growth of this market.
The growth of the completion equipment & services market is directly proportional to the on-going drilling and completion activities around the world. On the basis of various factors such as geological condition, type of reservoir, and so on different types of completion equipment & services are required to assist the drilling and exploration activities.
Order a purchase copy of this report @ http://www.rnrmarketresearch.com/contacts/purchase?rname=179380.
The growth in drilling and exploration activities is attributed to the continuous increase in energy demand globally. These activities are expected to grow further as the world energy demand for oil would reach around 4 GTOE by 2020. This rise in energy demand has resulted in increased drilling and completion activities in all parts of the world. This has also put pressure to extract more from each well and thus further deep exploration is done. This increase in the drilling activity increases the requirement of completion equipment & services.
We have used various secondary sources such as encyclopedia, directories, and databases to identify and collect information useful for this extensive commercial study of the global completion equipment & services market. The primary sources–experts from industry and suppliers have been interviewed to obtain and verify critical information as well as to assess the future prospects of the completion equipment & services market.
We have also profiled leading players of this industry with their recent developments and other strategic industry activities. These include Baker Hughes (U.S.), Superior Energy Services (U.S.), Halliburton (U.S.), Schlumberger (U.S.), and Weatherford International Inc. (U.S.).
Complete report available @ http://www.rnrmarketresearch.com/completion-equipment-market-by-type-packers-sand-control-tools-multi-stage-fracturing-tools-liner-hangers-smart-wells-safety-valves-and-other-geography-global-trends-forecast-to-2019-market-report.html .
The North American market share is more than 40% of the total global completion equipment & services revenue. In North America, U.S. is the largest market and is lead by Halliburton, Schlumberger, Baker Hughes, and Superior Energy Services. Chinese and few Asian players are expected to grow in the near future.
The completion equipment & services market is segmented in six regions, namely North America, South America, Europe, Africa, Asia-Pacific, and the Middle East. The report also touches on various other important aspects of the market. It includes an analysis of the value chain, Porter's five forces analysis, and the competitive landscape. In addition, 10 key players of this market have also been profiled.
This report analyzes various marketing trends and establishes the most-effective growth strategy. It identifies market dynamics such as drivers, opportunities, burning issues, and winning imperatives. Major companies such as–Schlumberger; Halliburton, Baker Hughes, and Weatherford have also been profiled in this report.
Explore more reports on the Energy Equipment industry at http://www.rnrmarketresearch.com/reports/energy-power/energy/energy-equipment .
About Us:
RnRMarketResearch.com is an online database of market research reports offer in-depth analysis of over 5000 market segments. The library has syndicated reports by leading market research publishers across the globe and also offer customized market research reports for multiple industries.