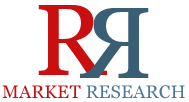 The global market for TPU in terms of revenue was estimated to be worth $1.4 billion in 2012 and is expected to reach $2.2 billion by 2018, growing at a CAGR of 7.2%, in terms of revenue, from 2013 to 2018.
Dallas, Texas (PRWEB) March 20, 2014
Thermoplastic Polyurethane (TPU) is one of the most preferred engineering plastics by the end-user industries. TPU is preferred mainly due to its properties such as elasticity, transparency, and resistance to oil & grease and abrasion. The TPU market is experiencing strong growth and is expected to continue to rise in the future. This growth is due to its excellent physical properties that make it an efficient replacement for traditional plastics and other materials.
TPU market is experiencing huge growth that is expected to continue in the near future, mainly driven by the highly growing Asia-Pacific region and intense efforts at the customer's end to provide better products. Significant amount of investments are made by various market players in order to be prepared to serve the high potential regions in the future. Presently, Asia-Pacific and Western Europe are the largest consumers of TPU.
Complete report available at http://www.rnrmarketresearch.com/thermoplastic-polyurethane-market-by-end-industry-automotive-building-construction-engineering-footwear-hose-tube-medical-and-wire-cable-geography-trends-forecasts-to-2018-market-report.html.
Currently, the global penetration of TPU is increasing in footwear, automobiles, and medical industry at a very high pace. The key drivers of the industry are its increased application and popularity in automobile industry and scope of developments in footwear industry. Price volatility in product portfolio offered by the market leader is a restraining factor that prevails in this market. Increase in its applications in the medical industry, as a replacement of PVC is also pushing the demand of TPU in the medical industry. Interiors, exteriors, and under the hood applications in automobile industry, pave way for its consumption in countries with significant potential and low production capabilities.
The Asia-Pacific region is the largest market for the consumption of TPU owing to several developing economies in this region. This report estimates the size of the TPU market, both in terms of volume and value. The report provides a comprehensive review of important market drivers, challenges, and key issues. The market is further segmented and forecasted for regions such as North America, Europe, Asia-Pacific, and Rest of the World (ROW), which include key growth countries, namely, the U.S., Germany, China, Japan, and Russia. The share of participants and their strategic initiatives for the overall market is discussed in detail in the report. Top players of the industry are profiled in detail with their recent developments and other strategic industry activities.
Order a copy of this report at http://www.rnrmarketresearch.com/contacts/purchase?rname=156895 .
Further, as a part of qualitative analysis, the research report provides a comprehensive review of important market drivers, restraints, opportunities, winning imperatives, and key issues in the market. We have also profiled leading players of this market with their recent developments and other strategic initiatives in the industry. These include Bayer Material Science AG (Germany), BASF SE (Germany), Huntsman Corporation (U.S.), Lubrizol Corporation (U.S.), Wanhua chemical Group Co. Ltd. (China), and other market players.
Major points from table of content
8 Company Profiles (Overview, Financial, Products & Services, Strategy, and Developments)
8.1 API Plastics
8.2 BASF SE
8.3 Bayer Material Science Ag
8.4 COIM
8.5 Headway Polyurethane Co. Ltd.
8.6 Hexpol AB
8.7 Huntsman Corporation
8.8 Lubrizol Corporation
8.9 Miracll Chemical Co. Ltd.
8.1 Polyone Corporation
8.11 Taiwan Sheen Soon
8.12 Wanhua Chemical Group Co. Ltd.
Browse more reports on Polymers Market at http://www.rnrmarketresearch.com/reports/materials-chemicals/plastics/polymers.
About Us:
RnRMarketResearch.com is an online database of market research reports offer in-depth analysis of over 5000 market segments. The library has syndicated reports by leading market research publishers across the globe and also offer customized market research reports for multiple industries.