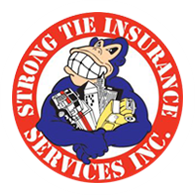 We understand the daily risks faced by specialty vehicle operators —that's why we have developed Strong Tie's Commercial Truck Insurance Program designed to meet the truck fleet owners' and drivers' specific needs - Efrain Ferrer, CEO of Strong Tie Insurance
LOS ANGELES (PRWEB) December 31, 2017
Strong Tie Insurance Services, a California insurance provider, is ready for 2018 by providing consumers with insurance information about the trucking industry for the implementation of new technology. Currently under discussion within the industry is using forms of technology on trucks or other fleet that can help reduce insurance costs in 2018. The past couple of years experienced an all-time high for trucking insurance costs. Items being discussed are those such as: onboard cameras, lane departure warning, critical event recorders, and collision-minimizing systems to reduce commercial trucking insurance premiums.
Company owner and CEO of Strong Tie Insurance, Efrain Ferrer stated on his website "in the insurance business there is always something new to learn. We understand the daily risks faced by specialty vehicle operators —that's why we have developed Strong Tie's Commercial Trucking Insurance program designed to meet the truck fleet owners' and drivers' specific needs, while saving substantial premium dollars." Using technology to reduce the risk of an accident is a perfect example.
Industries heavily relying on the use of a truck or a fleet to haul property anywhere whether it be locally or cross-country are faced with many risks. These risks apply to their driver, individuals in public, the truck, the property being shipped, as well as state and local areas depending on the potentially hazardous material being transported.
Material hauled such as oil, gas, other hazardous component are some of the highest risk items to transport. Due to the risk involved with these industries, it is not uncommon for a Oil Hauling Truck Owners to have to pay a higher premium. The oil or gas company hiring the commercial truck is at risk of extremely expensive lawsuits if a loss occurs. Not to mention the commercial trucking company will be examined for any fault as well if an accident occurs, and any other parties involved.
According to Fleetowner.com, the solution currently under discussion within the commercial fleet and trucking industry, is for fleet owners to implement the use of various or multiple forms of technology in order to reduce insurance costs. By using forms of new technology, everyone on the road will travel at higher safety levels.
A recent article in the Huffington Post about commercial trucking insurance stated a few tips to help business owners. One tip is to get all facts and myths about the type of coverage that is right for your exact business. The second is look out for prices that seem too good to be true. The third is to use cameras right away for drivers on the rear and front end of trucks to record travel, evidence, not to mention always taking still pictures of any accident site.
Strong Tie's Blog has also put together information on how long haul trucking insurance can help logistics companies, especially for those who are on the move out-of-state. The article explains further that premiums depend on a specific state's minimum commercial truck coverage requirement. Learn more here about interstate insurance coverage.
Using new technology will show jurors on possible accident cases that all measures were taken to eliminate a large portion of risk involved. These measures will apply to commercial trucks in various traffic conditions or other accidents that could possibly harm people and property. The collision-mitigation technology alone can reduce a truck from facing rear-end speeds at 62 mph down to 5-10 mph. A substantial difference in damage will be done from a lower speed commercial truck impact in an accident if it were to rear-end a small passenger car.
For a no commitment quote or other inquiries, please contact Strong Tie Insurance Services, Inc at (866) 441-7874 or http://www.strongtieinsurance.com. Located at 8135 Florence Ave. Suite 201 Downey, CA 90240
FORWARD-LOOKING STATEMENTS: This release contains "forward-looking statements" within the meaning of the safe harbor provisions of the U.S. Private Securities Litigation Reform Act of 1995. Forward-looking statements also may be included in other publicly available documents issued by the Company and in oral statements made by our officers and representatives from time to time. These forward-looking statements are intended to provide management's current expectations or plans for our future operating and financial performance, based on assumptions currently believed to be valid. They can be identified by the use of words such as "anticipate," "intend," "plan," "goal," "seek," "believe," "project," "estimate," "expect," "strategy," "future," "likely," "may," "should," "would," "could," "will" and other words of similar meaning in connection with a discussion of future operating or financial performance. Examples of forward looking statements include, among others, statements relating to future sales, earnings, cash flows, results of operations, uses of cash and other measures of financial performance.
Because forward-looking statements relate to the future, they are subject to inherent risks, uncertainties and other factors that may cause the Company's actual results and financial condition to differ materially from those expressed or implied in the forward-looking statements. Such risks, uncertainties and other factors include, among others such as, but not limited to economic conditions, changes in the laws or regulations, demand for products and services of the company, the effects of competition and other factors that could cause actual results to differ materially from those projected or represented in the forward looking statements.
Any forward-looking information provided in this release should be considered with these factors in mind. We assume no obligation to update any forward-looking statements contained in this report.