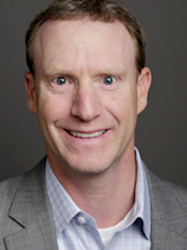 Adam is a homerun hire and brings to IRONSCALES the ideal experience to lead our efforts in the Americas
TEL AVIV & ATLANTA (PRWEB) January 03, 2018
IRONSCALES, the world's first automated phishing prevention, detection and response platform today announced that it has hired Adam Hofeler as the company's first vice president of sales for the Americas. In this newly created role, Adam will build and oversee all strategy and sales initiatives, including the expansion of the company's channel partner program throughout the US, Canada and Central and South America. Based in Atlanta, Adam is also tasked with accelerating enterprise sales, as well as US local and state government and higher education. He will report to IRONSCALES founder and CEO Eyal Benishti.
"Despite advances in cybersecurity technology, corporate governance and employee awareness, email phishing far and away remains the primary attack vector for all types of crippling ransomware, spoofing and BEC threats," said Hofeler. "As a long-time security professional, I have witnessed numerous companies fall short of their claims to solve very complex security challenges. But ever since I was first introduced to IRONSCALES, I immediately knew that its multi-layered approach to phishing mitigation, guided by the combination of human intelligence with machine learning, was in fact a game-changer for businesses. I look forward to building the U.S. sales team and spearheading long-term growth throughout the Americas."
Prior to joining IRONSCALES, Adam served as the district sales manager at Palo Alto Networks, where he helped grow the business significantly every year while also building a solid sales team. Previously, Adam spent almost 12 years at NetApp, having worked in multiple sales, marketing and business development roles during his tenure. His last position at NetApp was Americas director of data center sales covering Canada, Latin America and the US.
"Adam is a homerun hire and brings to IRONSCALES the ideal experience to lead our efforts in the Americas," said Benishti. "As businesses continue to seek out automated solutions to combat phishing, Adam will have the autonomy to drive strategy and build his team to meet those organization's needs. We're excited to welcome Adam and for him to help us penetrate the mass-market with our award-winning phishing mitigation technologies."
2017 was a transformative year for IRONSCALES as businesses around the world are expediting their search for automated technologies to help reduce the risk of phishing attacks. Adam's hiring comes just one month after IRONSCALES announced its $6.5 million Series A, led by K1 Investment Management, LLC, with participation from existing investor RDC and two weeks since its appointment of Ryan O'Keefe to the position of regional sales director for the UK and Ireland.
IRONSCALES enables organizations to mitigate the risk associated with the technological, operational and human challenges inherent to phishing attacks. Its multi-layered and automated approach starting at the mail-box level to prevent, detect and respond to phishing emails combines micro-learning phishing simulation and awareness training (IronSchool), with mailbox-level phishing detection (IronSights), automated incident response (IronTraps) and real-time automated actionable intelligence sharing (Federation). By combing human intelligence with machine learning, IRONSCALES' customers reduce false positives and the time from email phishing attack discovery to enterprise-wide remediation from days, weeks or months to just seconds, with little to no security team involvement.
For more information on IRONSCALES, visit http://www.ironscales.com and follow @ironscales on Twitter and Linkedin. Download our whitepaper on the power of adding machine learning to phishing mitigation and remediation here.
About IRONSCALES
IRONSCALES is the leader in anti-email phishing technologies. Using a multi-layered and automated approach starting at the mail-box level to prevent, detect and respond to today's sophisticated email phishing attacks, IRONSCALES expedites the time from phishing attack discovery to enterprise-wide remediation from months to seconds, by significantly reducing the workload on incident responders. Headquartered in Tel Aviv, Israel, IRONSCALES was founded by a team of security researchers, IT and penetration testing experts, as well as specialists in the field of effective interactive training, in response to the phishing epidemic that today costs companies millions of dollars annually. It was incubated at the 8200 EISP, the top program for cyber security ventures, founded by alumni of the Israel Defense Forces' elite Intelligence Technology unit.