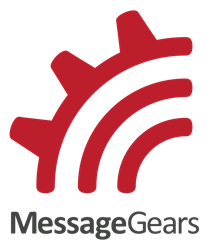 ATLANTA (PRWEB) January 03, 2018
Hybrid email marketing provider MessageGears enjoyed another year of record growth with multiple awards, upgrades, and most importantly, a growing list of headliner enterprise clients and fans. The marketing messaging platform has been scaling up on all sides and will level up further in 2018.
Orbitz, Ebates, Chick-fil-A, and AmTrust Financial are some of the newest additions to MessageGears' brands. These leading brands moved to MessageGears largely because of the company's innovative hybrid platform, which helps large consumer-facing companies move faster and deliver richer customer experiences in real time. The solution gives marketers direct access to all their internal customer data without replication or syncing, allowing companies to keep their sensitive information on their existing databases. This allows marketers to implement advanced personalization programs with the highest level of security.
In 2017, MessageGears has more than tripled its total employee count and moved into a 12,000-square-foot office space in downtown Atlanta. The company also secured a $2.75M round of funding from existing investors Covalent Interests and Hallett Capital in June 2017, following the initial $2.3M the company received in June 2016. This massive growth earned MessageGears a Pacesetter Award from The Atlanta Business Chronicle and inclusion in Atlanta's 100 Fastest-Growing Private Companies list for the second year in a row.
On the development end, MessageGears' platform received major improvements designed to increase overall performance and provide marketing teams with messaging tools that are extremely powerful and flexible yet easy-to-use. After a complete overhaul of the audience and campaign management interface, marketers can more easily harness all of their customer data for deeper segmentation and message personalization in real time. The company also added a full set of new APIs, support for Envelope Encryption, and built-in integrations and support for new data sources like Amazon Redshift, Snowflake, hadoop, Google BigQuery.
These product enhancements along with MessageGears' white-glove account management approach led to the company being recognized with several awards in 2017, including:

A finalist in the SIIA CODiE Awards for "Best Marketing Solution." MessageGears was honored as one of 205 finalists across 59 business technology categories.
Seven awards in the "The Relevancy Ring ESP Buyer's Guide 2017", a detailed ESP ranking from The Relevancy Group, a digital marketing advisory and research firm. MessageGears received Gold Client Satisfaction awards in the categories of infrastructure/stability, integration, technical support, and overall value, plus three Silver awards in product integration, deliverability and account management.
A Bronze Stevie® Award in the category of "Most Innovative Technology Company of the Year" from the American Business Awards. This is the third consecutive year MessageGears received a Stevie.
"We are very excited for 2018. Increasingly, more large enterprises find that MessageGears is the only viable solution for their email marketing needs," says MessageGears' CEO Roger Barnette. "Personalization, scale, security, and cost are all concerns for email marketers and MessageGears has unique solutions to address all of these needs. We have a great and growing team that is dedicated to improving how these businesses access and utilize their internal data quickly, securely, and effectively."
---
About MessageGears
MessageGears is the only email service provider that enables the world's top brands to send dynamic, high-volume marketing messages with speed and precision by providing a platform that overcomes the inherent limitations of marketing cloud email systems. MessageGears works almost exclusively with large business-to-consumer (B2C) companies, including Expedia, Orbitz Worldwide, Chick-fil-A, AmTrust, and Ebates. Founded in 2010, MessageGears is based in Atlanta, Georgia. For more information, please visit http://www.messagegears.com.
###
Company Contact:
Will Devlin
will.devlin(at)messagegears.com
Media Contact:
Stephanie Richards
SowGrow PR
678-744-7690
contact(at)sowgrowpr.com