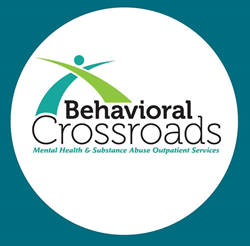 As human beings, our greatness lies not so much in being able to remake the world… as in being able to remake ourselves.- Gandhi
Egg Harbor Township, N.J. (PRWEB) January 08, 2018
Behavioral Crossroads Recovery, a pioneer in the Substance Abuse industry has reached an impressive milestone, becoming New Jersey's first outpatient ambulatory detoxification program accepting NJ Medicaid for reimbursement in addition to most commercial insurances. This is significant in that this level of treatment had been previously denied to New Jersey residents with Medicaid insurance to pay for treatment.
Behavioral Crossroads Recovery has been providing quality services at the Egg Harbor Township location since it's opening in 2010. In addition to providing outpatient services to individuals needing assistance in being detoxified from either alcohol or opiates, Behavioral Crossroads Recovery provides other levels of quality substance abuse treatment including partial care, intensive outpatient and outpatient, as well as specialized services to individuals with a co-occurring mental health disorder.
The length of treatment in the ambulatory detoxification program is generally between 5 and 15 for most persons with treatment provided by our medical, nursing and substance abuse counseling staff. Clients receive medication to help with the detoxification process, participate in educational and therapy groups and receive individual counseling for support and to arrange for ongoing treatment following the termination of detoxification services.
For an individual who does not require an inpatient environment for treatment, the outpatient ambulatory detoxification program at Behavioral Crossroads Recovery offers the following benefits including:
1) the individual can be treated in the community and can sleep in his or her own bed at night;
2) the individual may be able to address other daily responsibilities that he or she likely could not address when away from home;
3) participating in outpatient treatment might be perceived as a less stigmatizing event than inpatient treatment; and perhaps the greatest benefit is the greater likelihood that a client will continue with substance abuse treatment following a detoxification program.
This is because a client in the outpatient ambulatory detoxification program at Behavioral Crossroads Recovery is included in the "regular" substance abuse program and likely he or she will find support from the treatment groups as well as from other program clients who are likely further along the recovery path.
Michael Moore, BSN, one of the dedicated nurses with Behavioral Crossroads, says, "As the medical staff we not only use medication to alleviate the individual from withdrawal, but we also provide coaching and positive energy while they go through this tough time, including being available by phone 24/7 when a client be struggling with cravings outside of program hours."
The outpatient ambulatory detoxification program at Behavioral Crossroads Recovery, located at 205 West Parkway Drive in Egg Harbor Township is hosting a Grand Opening on January 31, 2017, from 4:00 p.m. to 7:00 p.m. No R.S.V.P. is necessary as we welcome you to see our facility and to meet with our staff.
Come visit to hear about our approach to client-centered care, or please learn more about our services at http://www.behavioralcrossroads.com.