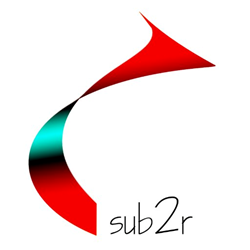 The tech world is buzzing about our product. Our camera streams uncompressed, high resolution, locked frame rates, interlaced audio with very low latency.
SAN FRANCISCO (PRWEB) January 03, 2018
SUB2r is excited to announce the official product launch of their programmable camera, where there functionality can be upgraded by utilizing an app. It also separates itself from other types of cameras by allowing hardware such as the camera board to upgradable like a gaming PC. The lenses and even the onboard microphones are interchangeable. A network SFP+ socket allows for even greater customization supporting outputs for HDMI, SDI, GigE, Optical and more.
The initial launch of the SUB2r cam er a supports a native 4k camera chip which can stream 4K @30ufps and 1080p @ 60ufps. It is built around an open architecture mother board where every aspect of the imaging pipeline is accessible, configurable, customizable, upgradable and programmable. With the ability to upgrade hardware and software they have changed the mindset of a camera from an accessory like a mouse to one of an expandable platform.
Co-Founder of SUB2r, Richard Neumann explains the presale should especially be taken advantage of by Twitch users saying, "The tech world is buzzing about our product. Our camera streams uncompressed, high resolution, locked frame rates, interlaced audio with very low latency."
Neumann continued, "To demonstrate the amazing power of a programmable camera, two weeks before TwicthCon we set out to tackle a common problem for Game streamers, IRL streamers, and content creators their green screens. Green screens are expensive, difficult to light and yet are essential to streamers. We eliminated the need for a green screen. By having access to the color space in the pipeline we can substitute any range of color with any other color or image. In that short time we wrote the utility and the UI that can substitute almost any color background with a pure color, in this case R-0, B-0, G-255. This helps preserve the skin tones and take a lot of the CPU processing load off of the host. This is just the beginning of what can be accomplished with a programmable platform."
Users can now take advantage of a special pre-sale package, which includes the SUB2r camera, the 4k/1080p camera module, lens, USB A to C Cable, USB C to C Cable, an AC adapter and a V-Mount.
Additional features like a headset jack and side rack mount rails are also available to those who choose to add on to their SUB2r camera. The camera also supports network SFP+ modules, external JTAG and GPIO connections.
Those looking to take advantage of this incredible presale or simply learn more about what SUB2r has to offer can visit http://www.sub2r.com/
About SUB2R:
The company began as 2r1y, inventing new technology for high-speed high-density 3D imaging. To develop this they needed a camera that gave access to every step of the imaging process inside of the camera. Unable to find an off the shelf solution, they built a camera from scratch. They soon realized that this camera overcame challenges that faced other people in areas ranging from streaming to astronomy, from machine vision to security, and as unique as ghost hunting. In 2015, they spun the camera technology into its own company, SUB2r.
Co-Founder of SUB2r, Richard Neumann describes the company, "We are the rarest of rare breeds of startups. We are Hardware. We have more than an idea or an MVP (Minimally Viable Product). We have had two dozen of these cameras traveling the world for the last two years. All of the feedback we have received has been put into refining the design. Now we are wrapping up production design and simulation in preparation for 2018 build. We have done this 100% self-funded by the three co-founders. And, our president/board chair co-founder and investor is a woman. In this world, that's an extremely rare combination."