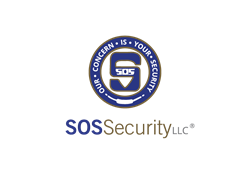 "Our combined resources and expertise will lead to attractive opportunities for our clients and employees." - Christina Duffey, SVP/Regional Director of Midwest Operations
PARSIPPANY, N.J. (PRWEB) January 04, 2018
SOS Security LLC, one of the nation's largest privately-owned security companies, recently acquired Guardian Guard Services, a division of Guardian Alarm and a leading provider of security solutions in Michigan and Ohio.
Founded in 1930, Guardian Alarm is known for its high quality of service, leading technology, and exceptional client support. A focus on innovation and diversification has led to steady growth, and today the security officer team consists of more than 800 officers who serve commercial, residential, and government clients.
"We are excited to join SOS Security," said David Beeler, Vice President of Operations, Guardian Guard Services. "Joining forces with the nation's fifth largest provider of security personnel will allow us to focus on our core competencies, which will be critical in today's rapidly changing marketplace, and help us expand to adjacent and international markets."
Founded in 1969, SOS Security is known for its commitment to quality service and client partnerships, where senior management is directly involved in daily operations in support of their clients. This approach, combined with best practices developed over the past five decades, allows SOS Security to provide superior security services and consistently exceed client expectations.
"This strategic partnership is an important step in growing and elevating our Midwest operations," said Edward B. Silverman, Chairman and CEO, SOS Security. "It expands our resources and capabilities in this critical market and improves our ability to service our clients."
The Guardian security officer team will join SOS Security's Midwest Operations led by Christina Duffey, SOS Security's Senior Vice President and Regional Director of Midwest Operations. "This is an exciting collaboration," said Duffey, "Our combined resources and expertise will lead to attractive opportunities for our clients and employees."
Following this transaction Guardian Alarm will continue its focus on growing its core residential and commercial alarm and monitoring businesses.
About SOS Security LLC
Founded in 1969, SOS Security is one of the largest privately-owned security companies in the U.S. with more than 10,000 security professionals working domestically and around the world through foreign regional joint ventures and strategic partnerships. A proven leader in the Security and Protective Services Industry, SOS Security is headquartered in Parsippany, NJ and has offices throughout the United States and resources servicing over 80 countries.
SOS Security's business lines include Executive/Close Protection (through subsidiary AS Solution) for Fortune 1000 corporate executives and high-profile individuals around the world; Investigative, Management and Consulting Services; as well as Fire/ Life Safety Services. In addition, SOS Security provides highly qualified and trained security officers for clients in various industries such as:
Technology/Communications; Government; Embassies and Consulates; Public Utilities; Education Facilities/Campus Security; Hospitality/Leisure/Hotels, Retail/Shopping Centers; Media/Entertainment; Commercial/ Residential Real Estate; Pharmaceutical/Healthcare/Hospitals; Manufacturing/Warehouse/Distribution; and Financial/Banking.
Learn more about SOS Security's capabilities and careers at http://www.sossecurity.com.