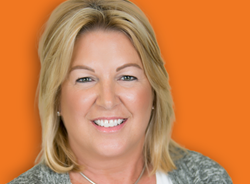 Lisa has earned the respect of her colleagues and shareholders at every turn, and is a passionate advocate for those who seek her guidance, tutelage and insights.
DALLAS (PRWEB) January 03, 2018
Chief Outsiders – one of the nation's fastest growing management consulting firms – has added C-level marketing executive Lisa Fine to its growing stable of on-demand, fractional Chief Marketing Officers. Fine, like other Chief Outsiders, is available immediately to help mid-market businesses in need of an immediate infusion of marketing strategy to revitalize or reposition their products and services for greater visibility and ROI.
Fine, an accomplished senior executive and entrepreneur with more than 20 years of success in strategy, brand development and execution, has honed her expertise in the healthcare services industry – helping both growing companies and startups in need of new or repositioned marketing and communications strategies.
An adept operations management expert, Fine is able to plug in quickly with inflection-point enterprises, seeking opportunities to maximize resources, minimize costs, and transform the consumer experience to foster a rapid transformation. Her recent work as Chief Marketing Officer at Emergis ER resulted in a 20 percent increase in patient visits month-over-month; as CMO at Lumin Health, Fine oversaw a 48 percent growth in physician referrals by expanding market areas and other process improvements; a 24 percent improvement in customer conversions; and a 23 percent boost in lead generation.
Fine achieved similar results in senior management roles at Vizient, Inc., Partners Imaging, and Ochsner Health Systems.
"Clients who retain Chief Outsiders are looking for results-oriented Chief Marketers like Lisa – executives with the global perspectives in their industry, but with the roll-up-the-sleeves, take-charge attitude to make an immediate impact from the moment they walk through the door," said Clay Spitz, Managing Partner of Chief Outsiders' Southwest Team. "Lisa has earned the respect of her colleagues and shareholders at every turn, and is a passionate advocate for those who seek her guidance, tutelage and insights."
Fine holds a Masters from Tulane University; a Bachelor of Arts from the University of Tampa, and has completed coursework in Finance & Accounting Executive Education from the Southern Methodist University Cox School of Business. In addition, she is an active member of the Society for Healthcare Strategy & Market Development, National Association of Professional Women and the Executive Healthcare Network.
About Chief Outsiders
Chief Outsiders, LLC is a nationwide "Executives-as-a-Service" firm, with more than 60 part-time, or fractional, Chief Marketing Officers (CMOs) engaged from coast-to-coast. Unlike other strategic marketing and management consulting firms, each CMO has held the position of VP Marketing or higher at one or more operating companies. Chief Outsiders have served on the executive team of over 500 client companies to drive growth strategy and execution plans for a fraction of the cost of a full-time executive.
Because of its market-based growth plans, quality of leadership, and experienced team, Chief Outsiders has been recognized for the past four years by Inc. Magazine as one of the 5,000 fastest growing privately held companies in the US, and was recognized in the Houston Business Journal's Fast 100. Chief Outsiders' CEO Art Saxby and Principal Pete Hayes are the co-authors of "The Growth Gears: Using a Market-Based Framework to Drive Business Success," an Amazon #1 best-seller for business owners and CEOs. For additional information about the companies who trust Chief Outsiders as their premier source for business growth acceleration, click here.