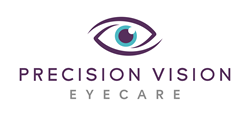 This groundbreaking development is great news for our patients in Oklahoma and the future of our practice; we are excited to again be on the cusp of innovation in eye care.
OKLAHOMA CITY (PRWEB) January 05, 2018
The first intraocular lens (IOL) capable of post cataract surgery modifications has been given the green light by the FDA. Precision Vision, an eye care and surgery center with four offices in Oklahoma, is one of many practices considering this technology in 2018. The RxSight™ Light Adjustable Lens (LAL) is the only FDA-approved IOL that offers this type of adjustment.
The LAL and the accompanying Light Delivery Device (LDD) greatly improve refractive precision, which prior to this development was impossible to promise despite estimates and measurements made before surgery. Patients in an FDA study of 600 who received treatment with the LDD and LAL had uncorrected visual acuity of at least 20/20 at twice the rate of individuals who received a monofocal lens.
The aging process can cause the natural lens of the eye to become clouded, resulting in a cataract. A leading cause of preventable blindness, cataract removal is one of the most common and safest surgical procedures around the world. The use of the Light Delivery Device and Light Adjustable Lens further refines cataract surgery by making refractive alterations to the lens possible once the cataract has been removed.
Nearly half of patients who have had traditional cataract surgery require glasses for distance afterwards. The Light Adjustable Lens significantly diminishes the use of prescription glasses after cataract surgery. Via the LAL and LDD technology, individual prescriptions are applied directly to the lens. Light treatment adjusts the curvature of the lens based on the patient's prescription to achieve the needed visual outcome. Dr. Darrell J. Pickard, Precision Vision's principal ophthalmologist, was the first Oklahoma City surgeon to offer laser cataract surgery and dropless cataract surgery. "This groundbreaking development is great news for our patients in Oklahoma and the future of our practice; we are excited to again be on the cusp of innovation in eye care," Dr. Pickard said.
Dr. Pickard is a board-certified ophthalmologist and cataract and LASIK surgeon. His specialties include advanced cataract surgery, lens implants, and refractive surgery with an emphasis on LASIK and PRK. Dr. Pickard grew up in the Mid-Del area and has practiced in and around Oklahoma City with Precision Vision for nearly 25 years. He attended Oklahoma Christian College, Oklahoma State University, the University of Oklahoma College of Medicine, and the University of Texas Health Sciences in San Antonio. Dr. Pickard is also a member of the American Academy of Ophthalmology, the American Society of Cataract Refractive Surgery, the American Medical Association, and the Oklahoma State Medical Association.
Dr. Pickard and the surgeons at Precision Vision are considering use of the Light Adjustable Lens and the Light Delivery Device in cataract surgeries this coming year.
About Precision Vision Eye Care and Surgery Center:
Precision Vision has provided Oklahoma with full-service eye care for over 30 years. Their core value is to deliver premier eye care to their patients using the latest technology combined with a compassionate touch and decades of expertise. R. Randall Robinson, MD, opened the first Precision Vision location in Midwest City in 1981. Dr. Pickard joined the practice 12 years later and worked closely with Dr. Robinson for 11 years. Doctors Selina McGee, OD, and Cris Thompson, DO, joined in 2002 and 2014 respectively.
To learn more or to schedule an appointment, call (405) 733-4545 or visit precisionvisionOK.com.