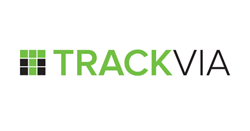 With TrackVia, NetSuite businesses can digitize the last mile of their operations, eliminating manual data entry and streamlining workflows.
DENVER (PRWEB) January 04, 2018
TrackVia, a low-code application platform in the cloud, announced today that its TrackVia SuiteApp has achieved the 'Built for NetSuite' status. The new SuiteApp, built using NetSuite's SuiteCloud Computing Platform, allows organizations using NetSuite to rapidly configure mobile field applications that extend their data to field and remote workers, helping streamline common operational processes such as quality and safety inspections, inventory and asset tracking, production management, field service delivery and more.
Built for NetSuite is a program for NetSuite SuiteCloud Developer Network (SDN) partners that provides them with information, resources and a method to help them verify that their applications and integrations, built using the NetSuite SuiteCloud Computing Platform, meet NetSuite's standards and best practices. The Built for NetSuite program is designed to give NetSuite customers additional confidence that SuiteApps have been built to meet these standards.
"We're extremely excited about teaming up with NetSuite to help organizations better digitize their operations end-to-end," said Pete Khanna, CEO at TrackVia. "With TrackVia, NetSuite businesses can digitize the last mile of their operations, eliminating manual data entry and streamlining workflows."
TrackVia's low-code application platform is a stand-alone solution designed to help businesses rapidly create, configure and modify their own web and mobile applications with drag-and-drop speed. No complex coding, ongoing management and maintenance or extra infrastructure are required. With the new SuiteApp, data can move securely and accurately between the two platforms.
For example, instead of employees checking inventory or auditing assets using paper or spreadsheets and re-keying data into NetSuite back at the office, remote workers can use TrackVia to access and capture field data in real-time using any iOS or Android device, including tablets, mobile phones and even wearable devices. TrackVia's modern mobile capabilities also allows users to continue working offline, scan barcodes, capture geo-location information and signatures, take and mark-up photos, and trigger tasks or alerts to keep work moving.
For information about Built for NetSuite SuiteApps, please visit http://www.netsuite.com/BuiltforNetSuite. For more information about the integrated solution, please visit http://www.suiteapp.com.
About SuiteCloud
NetSuite's SuiteCloud is a comprehensive offering of cloud-based products, development tools and services designed to help customers and commercial software developers take advantage of the significant economic benefits of cloud computing. Based on NetSuite, the industry's leading provider of cloud-based financials / ERP software suites, SuiteCloud enables customers to run their core business operations in the cloud, and software developers to target new markets quickly with newly-created mission-critical applications built on top of mature and proven business processes.
The SuiteCloud Developer Network (SDN) is a comprehensive developer program for independent software vendors (ISVs) who build apps for SuiteCloud. All available SuiteApps are listed on SuiteApp.com, a single-source online marketplace where NetSuite customers can find applications to meet specific business process or industry-specific needs. For more information on SuiteCloud and the SDN program, please visit http://www.netsuite.com/developers.
About TrackVia
TrackVia is the only true low-code application platform in the cloud that specializes in streamlining and mobilizing critical operational processes and field workflows. The TrackVia platform allows businesses to rapidly create custom web and native mobile applications that unite executives, managers and workers with all their data, processes and collaboration in one environment accessible on any device. More than 800 businesses rely on TrackVia, including Honeywell, Leidos, DIRECTV, Healthways, Brinks and others. Learn more at: http://www.trackvia.com