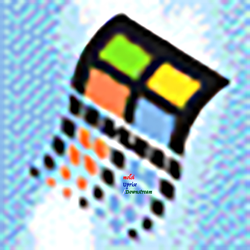 ORLANDO, Fla. (PRWEB) January 10, 2018
Early this morning, MOLSI Productions released its follow-up album to "Pulsating Heart". The new album release is titled "MOLSI - Uprise/Downstream". The album falls under the avant-pop and indie-rock genres. Conceptually, MOLSI's "Uprise/Downstream" features him "fighting against personal demons" and experiencing "the death of his ego" along the way. According to the artist, the album is a "battle cry for personal freedom and individuality to be allowed to exist in our society." The album also touches on and how it's important to be resilient when confronted with personal hardship and abrupt change.
The artist, Jack Molsi (who also goes by "MOLSI") incorporated the concept of "musique concrete" into the album's creative process. MOLSI wanted to challenge the way that music is typically conceived. Instead of noting musical ideas on paper and assigning parts to different instruments, the goal of the album was to collect sounds, wherever they came from, and abstract the musical value of those sounds. MOLSI approached the recording process in free-form fashion, often hitting the "record" button prior to knowing what instrumental notes he was going to play or sing.
Throughout "Uprise/Downstream", MOLSI also invoked elements of primal scream therapy—a school of psychotherapy heralded by Arthur Janov which involves expressing normally repressed anger through hysteria. MOLSI's resulting vocals range from dysphonic utterances to panic screams evoking exasperation and emotional pain. MOLSI himself said: "Some of the work was intended to open up the audience's mind. I became somewhat like the aggravating troll who shows up on American Idol that is so diabolically awful that he gets trashed by the judges, but he ends up being the most memorable and honest Looney Tune on that night's program. Sometimes an audience needs to experience a graphic train wreck of a performance and that's not a bad thing when that happens."
The album's release comes one week after the release of MOLSI's debut concept album "Pulsating Heart." When asked about the abrupt timing of the follow-up release, MOLSI stated: "I just needed to get those two albums out there. When you're living every sound and every word, for such a long time, the creative process can be brutal. People were telling me about this album's grand potential and how I needed to keep going and going but what had to be said, got said. I would leave the recording sessions completely exhausted… utterly defeated… I was hearing colors, seeing sounds. After certain vocal takes, I would end up literally on my back, out of breath, trying my best not to vomit on the carpet. When you're talking to yourself about how the "guitar parts need 'to be darker orange and the synth lines need to be a lighter shade of green' and you realize what you're uttering to yourself makes no objective sense…that may be a cue to wrap up the record before it takes you even further into the abyss. Maybe not. To be continued. At this point, I only guess…"
"MOLSI - Uprise/Downstream" is available for preview on Youtube. MOLSI recommends wearing headphones to heighten the listening experience.