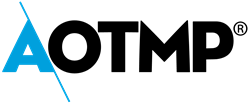 "Mobility is changing so rapidly that enterprises are struggling to keep pace," says Stacy Hiquet, Chief Content Officer. "Experts like Andrew bring fresh perspective that you'll see reflected in our 2018 research agenda."
INDIANAPOLIS (PRWEB) January 04, 2018
AOTMP, a global information, research and advisory firm for telecom management best practices and industry standards, today announced the addition of Andrew Hartwyk as Senior Research Director in their Research and Advisory Practice.
With over 10 years' experience in sales, marketing, and solution design, Andrew joins AOTMP to play an integral role in the further development and expansion of their research practice. Originally from New York, Andrew most recently worked with Mobile reCell, a Carmel, IN based startup focused on mobile IT Asset Disposition services as their VP of Strategy, building their existing business and identifying key areas for growth. Prior to his time with Mobile reCell, Andrew held multiple roles with MOBI Wireless Management, where he played a key role in the delivery and creation of mobile management solutions for enterprises around the globe.
"We are delighted to have Andrew join our research and advisory team," says Timothy C. Colwell, Senior Vice President, Efficiency First® Adoption, Advisor to the AOTMP Research Practice. "Andrew has a hyper focus on the ever-changing face of mobility in the enterprise."
In the role of Senior Research Director, Andrew will focus on the evaluation of the latest trends and vendors supporting Unified Endpoint Management (UEM) and Enterprise Mobility Management (EMM).
"Mobility is changing so rapidly that enterprises are struggling to keep pace," says Stacy Hiquet, Chief Content Officer. "Experts like Andrew bring fresh perspective that you'll see reflected in our 2018 research agenda."
About AOTMP Telecom Management Research
AOTMP Research evaluates current and future state trends and performance across the Fixed and Mobile Telecom Management Ecosystem, including the fixed and mobile telecom environment, vendors and the business. The scope of the fixed and mobile telecom environment encompasses voice, data and video systems, carrier network services, cloud-based infrastructure and application services, and unified communications applications and systems. Our research helps to provide insight and education for stakeholders across the Telecom Management Industry including telecom / IT professionals and vendors in the space.
ABOUT AOTMP
AOTMP is a global information, research and advisory firm for telecom management best practices and industry standards. We deliver actionable insight, data, and best practices through our Efficiency First® Framework that equip telecom, IT, and mobility leaders and vendors to achieve telecom management industry excellence. For more information, visit aotmp.com.