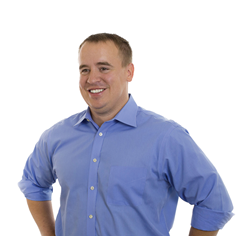 "I am honored to be selected by our board of directors to help extend the 120-year-old history of Kaspar Companies." - Jason Kaspar
SHINER, Texas (PRWEB) January 08, 2018
Kaspar Companies has announced the appointment of Jason Kaspar as its new Chief Executive Officer. Kaspar will assume responsibilities effective immediately and will succeed David Kaspar, who has retired as CEO, but will remain Chairman of the Board of Kaspar Companies.
Jason Kaspar has been an integral member of the Kaspar Companies team for ten years. He began his time with Kaspar Companies as co-founder of one of the company's subsidiaries, Texas Precious Metals, and has served the last three years as CFO of Kaspar Companies.
"I am honored to be selected by our board of directors to help extend the 120-year-old history of Kaspar Companies. I have a heartfelt desire for the success of our community and our company, a passion for the legacy of our family, and a deep sense of duty to fulfill my calling here at Kaspar Companies. I am looking forward to serving the employees and shareholders by continuing our lean transformation and driving value across all of our subsidiaries," said Jason Kaspar.
About Jason Kaspar and Kaspar Companies:
Five generations of leadership have spanned Kaspar Companies history, and Jason is the eldest of the fifth-generation. Now serving as the CEO of Kaspar Companies, he is also the Co-Founder of Texas Precious Metals and the CIO of Ark Fund Capital Management, a global asset management company. Using the money he made from mowing lawns, Jason bought his first stock at the age of 13. As a high school student, he called his broker between class periods to buy and trade stocks. Jason graduated summa cum laude from Texas A&M University with a bachelor's degree in both finance and accounting. Before settling down in Shiner, Texas, Jason lived in both New York City and Dallas, working as an investment research analyst for Highland Capital Management and a corporate restructuring analyst for FTI Consulting.
In the 1890s, Texas farmer and son-of-an-immigrant missionary, August Kaspar, fashioned a basket out of an abandoned wire fence. August watched as his fellow Texas ranchers discarded their old smooth wire fences for the newly invented barbed wire and discovered that the scraps were not simply trash. Using nothing but his hands and a pair of pliers, he created a crude looking basket that was intended to help him carry hay and corn shucks from the barn to the animal stalls. A neighbor saw the basket and purchased it for one dollar. Little did he know that this basket would lead to a century-old business legacy and serve as the entrepreneurial spark of modern day Kaspar Companies.
With over a century of experience, Kaspar Companies is proud to say that the family of businesses spans 20 recessions, one depression, two world wars, oil embargoes, steel shortages and 21 presidential administrations. Starting with a single wire basket, Kaspar Companies has since grown to be the parent company of eight subsidiaries: Ranch Hand Truck Accessories, Kaspar Manufacturing, Texas Precious Metals, BEDROCK Truck Beds, Truckfitters, Silverback Homes, Horizon Firearms, and iota Outdoors. A fifth-generation family business headquartered in Shiner, Texas, Kaspar Companies has evolved and expanded into diverse industries while remaining grounded in the founding principles of quality American workmanship and honest business practices.