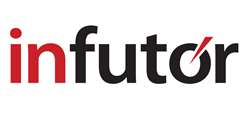 Marketers that lockdown a robust consumer identity management strategy can plan and act on forward looking trends to move the needle on future identity resolution and personalization challenges
OAKBROOK TERRACE, Ill. (PRWEB) January 04, 2018
With consumer identity data more fragmented than ever, thanks to siloed data collection and the omnichannel buying environment, one of marketers' biggest challenges is to continue upping the game on delivering a personalized, relevant customer experience. In 2018, consumer identity management expert Infutor sees five trends impacting the evolution of identity management—a foundational component for driving personalization and engagement.
"The customer experience continues to be a top marketing priority and that means enabling personalized interactions. Yet, capturing and resolving consumer data that can help identify individual consumers in an omnichannel world is increasingly difficult due to the siloed streams of data coming from multiple devices, channels and campaign management tools," said Gib Olander, senior vice president of product strategy of Infutor. "Marketers that lockdown a robust consumer identity management strategy can plan and act on forward looking trends to move the needle on future identity resolution and personalization challenges."
Artificial Intelligence (AI) will enhance consumer identity's importance.
As AI was one of the top marketing trends for 2017, marketers are starting to utilize data-based machine learning to automate decisioning and continuously learn and predict future behaviors. Accurate and validated consumer identity data is the critical foundation for AI success in marketing, including life-change signals and historical identity data that helps AI to predict shifts in consumer's wants and needs.
Blockchain in marketing will take shape.
Blockchain is a buzzword that will begin to become less theoretical and take shape through real world applications in 2018. Consumer identity management will be a critical foundation to blockchain's effectiveness as it will allow companies to collect, validate and authenticate disparate data sources from the onset of the chain.
Chatbots will predict the future (behaviors).
With intelligence data tools becoming more widely used by marketers and consumers expecting Amazon-quality personalization, chatbots that leverage consumer identity management can help match verified identities with deterministic behaviors and deliver a more personalized experience and predict future customer activity.
In addition, these ongoing trends will continue to drive the consumer identity management evolution:
Big 4 tech providers raising the bar on personalization increases need for identity resolutions.
As consumers are now accustomed to the customer service and personalization that the big 4 tech providers (Google, Amazon, Facebook, Apple) deliver, other online transaction are lagging in a seamless cross device user experience. Combined with a low barrier of entry for creating new social identities – with unverified identities – brands of all sizes have a greater need for identity resolution. Use of and access to identity resolution data and tools will become more mainstream and accessible to brands of all sizes in 2018.
Privacy and security breaches put more focus on legislative developments.
With numerous data breaches in 2017, consumer data privacy and security is a top identity trend to watch. While it isn't likely that EU GDPR-scale legislation is imminent in the U.S., marketers who use consumer identity data should watch closely for new legislation and regulations that affect both treatment and interaction with consumers.
For more information about trends impacting consumer identity management or about Infutor's data-driven solutions, visit http://www.infutor.com.
About Infutor
Infutor is the expert in data-driven consumer identity management. The company is solely focused on enabling brands to instantly gain access to the most complete and accurate information about consumers, exactly when they need it, to make informed marketing and risk mitigation decisions. Infutor's mission is to deliver solutions that accurately identify consumers before, during and in-between engagements, giving brands a secure, privacy compliant foundation to improve inbound engagement and outbound omnichannel marketing reach, and to minimize losses due to fraud and non-payment. Led by information industry veterans, Infutor is a privately held company founded in 2003 with strategic investments from Norwest Venture Partners. Infutor is headquartered in Oakbrook Terrace, Ill. For more information, visit http://www.infutor.com.