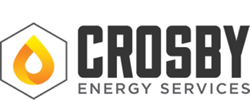 We are thrilled to be able to offer expanded services in the construction field – from construction crews to advanced fabrication – and of course, welders – with a high level of expertise
HOUMA, La. (PRWEB) January 05, 2018
Longtime oil and gas industry construction company B&S Welding is set for improved management and growth after its acquisition by industry leader Crosby Energy Services.
The move comes with a new name for the company – Crosby Construction Services – to cement its place under the Crosby umbrella. Robie Crosby will helm the company as CEO, while Kevin Bordelon will serve as Senior Vice President.
Crosby Energy Services intends to leverage its longstanding reputation for providing its clients exceptional value, safety and ethical standards to make Crosby Construction Services a success.
"We are thrilled to be able to offer expanded services in the construction field – from construction crews to advanced fabrication and, of course, welders – with a high level of expertise," Crosby said. "B&S has been providing good support services in the Gulf of Mexico since 1979. We plan to take existing service models from good to great, by incorporating our streamlined and efficient processes and personnel. This change makes for a stronger, safer and more diversified organization.
Crosby Construction Services will provide construction and maintenance crews supporting the onshore and offshore oil and gas industry along with related fabrication. Crosby Construction Services also opened a new 35,000sqft waterfront fabrication facility at the Port of Iberia in Louisiana, on more than 15 acres which provides design, engineering, fabrication, installation and maintenance of production systems. It will also be performing large-scale fabrication and dockside services. Crosby will also bring many years of expertise to customers in the fabrication and repair of ASME pressure vessels. These services will include new shop fabrication and field repair.
About Crosby Energy Services
Founded as C&D Wireline in 1968, Crosby Energy Services is a certified Women's Business Enterprise National Council member (WBENC) that has established itself as an industry leader, providing exceptional service to oil and gas producing companies across the Gulf of Mexico and North America. We strive to hold ourselves to the highest standards of conduct in all aspects of our business and remain vigilant toward safety, health, and the environment. For more information, visit http://www.crosbyenergyservices.com