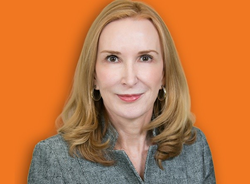 Janet is the kind of Chief Outsider that mid-market businesses can benefit from starting on Day One.
ATLANTA (PRWEB) January 04, 2018
Lauded technology marketing executive Janet Roberts is the latest addition to Chief Outsiders -- one of the nation's fastest growing management consulting firms. Roberts' addition to Chief Outsiders' Southeast team of fractional Chief Marketing Officers caps a year of explosive growth for Chief Outsiders, which has seen unprecedented demand for its Executives-as-a-Service model among the mid-market businesses that benefit from its services.
Roberts – known for supporting corporate transformation during periods of rapid growth, either organically or through mergers and acquisitions – is available for immediate deployment to help businesses seeking renewed marketing strategies or senior-level insights to help revitalize their brand or reposition products and services.
"Janet is the kind of Chief Outsider that mid-market businesses can benefit from starting on Day One – able to gain immediate insights, and then implement processes to help companies better understand how to focus on, take advantage of – and then own – their marketplace," said Tom McCrary, Managing Partner of Chief Outsiders' Southeast team. "She is a brand builder who knows how to transform perceptions, optimize positioning and propel innovative content strategies through diverse channels."
Roberts previously served as Chief Marketing Officer of Syniverse, where she built the marketing organization, rebranded the company and helped achieve myriad accomplishments, including 3X-plus revenue growth and integration of five acquisitions during her tenure. Roberts achieved similar results as Corporate Vice President of Global Marketing and Communications for Telcordia Technologies (now Ericsson), which was acquired by private equity after experiencing explosive sales growth of its wireless business, and European and Latin American business. At Telcordia, Roberts rebranded and repositioned the company's complex product portfolio.
The Atlanta-based Roberts earned her MBA in marketing from the University of Alabama Manderson Graduate School of Business, where she was named a Graduate Council Fellow. She also matriculated magna cum laude with a B.A. from the University of Alabama, where she was elected to Phi Beta Kappa.
About Chief Outsiders
Chief Outsiders, LLC is a nationwide "Executives-as-a-Service" firm, with more than 60 part-time, or fractional, Chief Marketing Officers (CMOs) engaged from coast-to-coast. Unlike other strategic marketing and management consulting firms, each CMO has held the position of VP Marketing or higher at one or more operating companies. Chief Outsiders have served on the executive team of over 500 client companies to drive growth strategy and execution plans for a fraction of the cost of a full-time executive.
Because of its market-based growth plans, quality of leadership, and experienced team, Chief Outsiders has been recognized for the past four years by Inc. Magazine as one of the 5,000 fastest growing privately held companies in the US, and was recognized in the Houston Business Journal's Fast 100. Chief Outsiders' CEO Art Saxby and Principal Pete Hayes are the co-authors of "The Growth Gears: Using a Market-Based Framework to Drive Business Success," an Amazon #1 best-seller for business owners and CEOs. For additional information about the companies who trust Chief Outsiders as their premier source for business growth acceleration, click here.