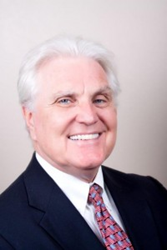 Los Angeles, CA (PRWEB) January 05, 2018
Much of the tax legislation that's currently on the precipice of passing through Congress centers around reducing tax rates for corporations and small businesses structured as pass-throughs. However, plenty of the bill's provisions touch individuals, too.
Earlier drafts of the bill included an outright repeal of the estate tax. The current form of the legislation leaves the estate tax but roughly doubles the exclusion amount, from its 2017 level of $5.49 million per person/$10.98 million for married couples, to $11.2 million per person/$22.4 million per couple. Neil Gallagher, President and CEO of Gallagher Financial Group, has some thoughts on this bill.
"In Tennessee Ernie Ford's ominous song 'Sixteen Tons', he smacks coal-miners with this fact: 'If the right one don't get you, the left one will'," Gallagher points out. "Might have been talking about the estate tax, a.k.a, the inheritance tax or DEATH TAX."
The estate (or inheritance) tax is a tax on a citizen's right to transfer property upon one's death. Gallagher is in vehement opposition to the estate tax. "Decades ago, a jealous government stooge seized on two irritating "facts": (1) The rich make too much money and (2) We don't tax them enough while they're alive," says Gallagher. "Since the government definition of 'rich' is 'anyone who makes more money than me', their state of mind is that if they don't get us while we're living, they'll come for us when we're dead."
Doc Gallagher is not alone in his call to end the estate tax, it is of much public opinion that the tax is merely a cheap ploy by the government to rip off a dead person who has no way of defending their assets once they're gone.
Gallagher urges, "So, now its way past time Mr. President, with your millions of supporters, to change the rules again. Dump the death tax! Tell the IRS to stop punishing success, wealth and generosity."
***********************************************
You can find out more about the Estate Tax at: https://www.irs.gov/businesses/small-businesses-self-employed/estate-tax
More information on Doc Gallagher and Gallagher Financial Group can be found at: http://gallagherfg.com/