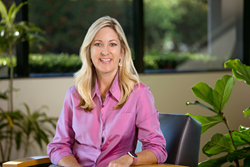 Stacy's ability to drive revenue growth, market share, and transform organizations through long-term growth and sustainable profit has enabled her to hit the ground running with Anderson to deliver the excellent client experience we are known for
POWAY, Calif. (PRWEB) January 08, 2018
Anderson Direct & Digital (Anderson) hires Stacy Denney SVP, Strategy & New Business Development. In her role, Denney will be responsible for nurturing client relationships, providing strategic direction to the account team, and overall account development and retention. Denney brings her twenty-plus years of extensive experience in lead generation, data management, account management, sales and marketing plan creation, and much more to Anderson along with a commitment to delivering superior customer-focused solutions.
"We are excited for Stacy Denney to join the Anderson family," said Scott Hopkins, Executive Vice President of Anderson. "Stacy's ability to drive revenue growth, market share, and transform organizations through long-term growth and sustainable profit has enabled her to hit the ground running with Anderson to deliver the excellent client experience we are known for."
As a veteran data-driven executive leader, Stacy has a keen ability to effectively manage the development of multi-faceted projects for a wide spectrum of clients and deliver top-digit gains in revenue, making her an invaluable asset to the Anderson team.
With decades of expertise in direct, digital and database marketing, Anderson inspires target audiences to take action and deepen their relationship with your brand, while delivering a strong and measureable lifetime value. Services include marketing strategy, creative services, data intelligence, digital marketing, and media planning as well as direct and production services. Anderson is ranked as one of the top 20 DM agencies in the country by DM News and was voted a Union-Tribune Top Workplace for multiple years, 2013-2017. For more information on Anderson, visit http://www.andersonDD.com