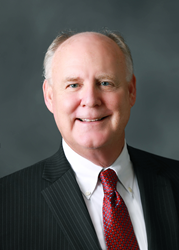 Craig is a Staffing Industry veteran and IT Professional who will provide management advisory services for clients and project teams.
DALLAS (PRWEB) January 05, 2018
Craig has held many Senior level positions with ManpowerGroup including Director - ERP Systems, Sr. Director of Financial Systems, and IT Division Systems Manager/PeopleSoft Consultant. He also held the position of CFO, Broughton Systems.
With over 30 years of Staffing Industry, PeopleSoft, and Financial Systems experience, Craig has provided partner support for translating requested enhancements into functional and technical specs, audit and SOX compliance and testing. He has worked closely with functional business managers to develop creative solutions to maximize delivered system functionality. Craig's background as a CPA and financial professional gives him a great understanding of internal controls, audit, and compliance reporting requirements.
"Craig is a Staffing Industry veteran and IT professional who will provide management advisory services for both our clients and project teams, adding value through his experience and guidance," said Nick McCune, 1218 Global CEO. "His strategic thinking, exceptional industry experience, and client perspective fit perfectly into our fast-growing, worldwide organization and we welcome him to our Family of Companies."
"I have had the privilege of working with Craig for nearly 14 years across a variety of assignments," said Mark Crist, Managing Partner of Regents Consulting Group. "He is an exceptional business and technical architect, whose leadership and clarity of knowledge further enhances the Regents/Client experience."
A graduate of the University of Texas, Permian Basin, Craig earned a Bachelor of Business Administration Degree in Accountancy and Information Systems. Craig is a Certified Public Accountant in the State of Texas.
About 1218 Global
A worldwide leader in consulting innovation, 1218 Global and its family of professional consulting companies [Regents Consulting Group, Convectus Solutions, and Axcero Global] were each founded with unique delivery capabilities. From systems implementations and upgrades to UK and India Managed Services, 1218 Global has developed a track record for measurably improving client productivity, effectiveness, and profitability.
Learn more at: http://www.1218global.com
Source: 1218, Inc.
Media Contact:
Patricia A. (Patti) Hanson
+1 214.826.1218
patricia.hanson(at)1218inc.com
Sales Inquiry: info@1218inc.com