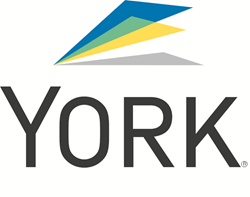 PARSIPPANY, N.J. (PRWEB) January 05, 2018
York Risk Services Group (York), a premier provider of claims management, managed care, specialized loss adjusting, alternative risk programs, pool administration and other insurance services, today announced that Tim Greifenkamp has joined the company as Managing Vice President of Sales for York Programs. Greifenkamp will oversee the sales strategy and deal structuring for Programs and focus on driving growth and client development in this key area.
Greifenkamp comes to York with 30 years of experience leading sales and service initiatives for both brokers and major carriers. Most recently he has served as President of TG Consulting, which provides recommendations for risk management program coverage and structure, coaching for sales managers, and guidance on how to improve relationships and maximize opportunities.
"In the programs marketplace, our clients and partners can be brokers, MGAs, program administrators and carriers. Tim's extensive experience with these groups as well as his deep understanding of the best way to structure effective risk and claims management solutions that meet the needs of all these clients make him a great addition to our team," said Lou Keyes, York's Executive Vice President, Global Sales & Client Services.
"I am excited to be joining a company with such deep roots in the Programs space. Effective claim management is critical to the success of any Program and York's expertise in managing claims for more than 350 programs makes us the right partner for MGAs, program administrators and carriers. I am looking forward to helping drive York's continued growth in this area," said Greifenkamp.
Greifenkamp received a BBA in Business and Economics from St. Norbert College and also earned the CPCU designation.