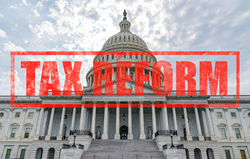 We wanted to do something that would be multi-year, not just a one-time bonus.
(PRWEB) January 05, 2018
In an email sent to all employees, Hodges outlined three ways in which Advance Financial is passing on tax savings:
1. Increasing its 401(k) match from 3% to 5% for all employees.
2. Increasing the share of profits that front line employees can receive from 3% to 5%. (Front line employees, who man Advance Financial's 85 locations across Tennessee, account for 85% of the company's 800+ employees.)
3. Increasing giving to the Advance Financial Foundation by 8%. (The foundation provides donations to non-profit organizations in communities served by Advance Financial.)
The combined effect of the actions announced this morning will be an additional $500,000 to employees and more than $550,000 to community organizations in 2018 alone.
Other companies across the nation have also recently announced that they will share tax savings with their employees, primarily in the form of increased hourly wages and one-time bonuses. Advance Financial's actions take sharing the savings a huge step further.
"Our average starting wage is already more than $15 an hour, so that wasn't really a starting point for us, like it was for some other companies. We wanted to do something that would be multi-year, not just a one-time bonus. The tax reform will benefit us for years to come and we wanted the impact on our team to be the same," she said.
Hodges noted that today's announcement is just the latest in significant business decisions Advance Financial has made this year in response to the rapid expansion of America's economy since the election of President Donald Trump.
"Because we believed the new administration was committed to doing what it takes to get America's economy back on track, we are already ahead of the curve this year in terms of capital investments," she said. "We dramatically sped up our plans to open new locations – we're opening the 85th one this morning in Jackson – and hire more employees – we are bringing on 100 new people in January. We have also exponentially expanded our reach outside of Tennessee. In 2017, for the first time, we began offering our services outside the state via the Internet and today we are in 10 states other than Tennessee. "
About Advance Financial
The company currently operates more than 85 locations throughout Tennessee and employs more than 800 local representatives. By focusing on a wide variety of financial services – including wire transfer, bill payment, unlimited free money orders and FLEX loans – they are committed to building long-lasting, strong relationships with every customer. Advance Financial recently earned an A+ rating from the Better Business Bureau and was named to the Inc. 5000 list of the fastest-growing private companies in the country for the sixth year in a row.