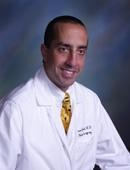 SAN DIEGO (PRWEB) January 04, 2018
San Diego double board certified plastic surgeon, Tom J. Pousti, MD, F.A.C.S, of Pousti Plastic Surgery, is pleased and excited to be awarded Top Plastic Surgeon in the San Diego region by HealthTap in their 2017 nomination. Founded in 2010, HealthTap is an interactive health company created by Stanford Graduate School of Business alum Ron Gutman. The company focus is to reinvent worldwide the way people take care of their health and well-being.
HealthTap offers an online platform to connect members and prospective patients to physicians and providers. For the past 7 years, the platform has worked towards offering a completely trustworthy source of heal and wellness advice, connecting patients to recommended doctors, and offering personalized health advice specific to their needs.
Considered a top social influencer in plastic surgery and cosmetic medicine by HealthTap and other medical platforms, this award is given in recognition to Dr. Pousti for his unwavering commitment to ensuring millions of patients make informed decisions about their cosmetic procedures.
Dr. Tom Pousti, MD, F.A.C.S, is the chief surgeon and medical director of Pousti Plastic Surgery. He is double board certified in both general surgery, and plastic and reconstruction surgery. Dr. Pousti completed his plastic surgery training at Harvard University and trained with expert and world-renowned surgeons at the Brigham and Woman's Hospital in Boston, Massachusetts.
Pousti Plastic Surgery specializes in various types of cosmetic procedures, including breast augmentation, breast revision, fat reduction, body contouring, facial rejuvenation, and other types of revisionary surgery. Dr. Pousti sees patients from across the United States and around the world. He believes in individualizing every surgery to meet and exceed each patient's expectations.
For more information on these procedures, to read patient testimonials, or to learn more about Dr. Pousti and his San Diego practice, please visit their website at http://www.poustiplasticsurgery.com or call (619) 466-8851.