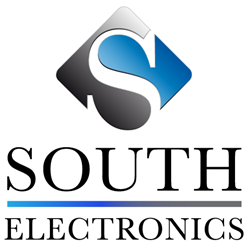 Providing manufacturers with the resistors they need, when they need them.
DOTHAN, Ala. (PRWEB) January 08, 2018
South Electronics, an authorized distributor of industrial electronic components, has partnered with Stackpole Electronics, Inc to provide stock and availability on their entire line of resistive products. Stackpole Electronics Inc. is a leading global manufacturer of resistors supplying to the world's largest OEMs. General purpose thick film chip resistors (RMCF series) are the most prolific part used in electronic and electrical devices today. Stackpole Resistors have sizes from 01005 to 2512. Tolerance is between 1% and 5% with ohm values from .1Ω to 20MΩ. Temperature coefficients begin at 100ppm to 600ppm.
Resistors have become increasingly strained due to heavy usage in automotive infotainment, consumer electronics and the impending boom of internet of things. The U.S. economic expansion has added a further burden to manufacturers scrambling to meet supply for demand. Manufacturers rely on resistors as an integral part of production on almost all technologies. South Electronics is strengthening supply chains as a factory authorized Stackpole distributor.
For more information, pricing and availability, visit our Stackpole page, or contact us directly at 1-334-458-0070
Founded in 2012, South Electronics is a factory authorized distributor of electronic components and sourcing provider for medical, automotive, telecommunication, military, and consumer electronics worldwide. South Electronics has multiple distribution centers located in North America to meet global demand for electronic manufactures. Our team of industry experts delivers product information quickly while maintaining the quality standard that is expected. South Electronics is built on the foundation that true supply chain partners provide quality products and swift solutions