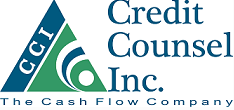 "We take pride in our high debt recovery rate and willingness to work with any customers in recovering a debt,"
Miami, FL (PRWEB) January 09, 2018
Their 20 years of experience factors into everything they do. Credit Counsel, Inc. truly values their staff and holds the highest standards when it comes to their expectations. "Our debt recovery staff is well-qualified and holds high standards when recovering debts for our clients," says Mihoulides. "Each of our agents handles a claim from the first collection call to a potential lawsuit."
Mihoulides emphasizes the fact that there are several characteristics needed to be successful in the industry. "We as a company teach these characteristics to all of our agents before they start with the company," states Mihoulides. "If an agent can learn from these, they will be successful in the debt recovery process."
Be Prepared
Research. Research. Research. An agent must know everything about the customer before contacting them. Agents must be sure to keep records of the invoices, contracts and any other pertinent information before making contact with the delinquent customer.
Documentation
While in communication with the customer, the agent should be taking notes consistently—including comments and direct quotes of the customer.
"Reasoning behind taking notes could help in the future if there is a debt dispute," explains Mihoulides. "Over time, these notes can be handy when disputes or misinformation becomes reported."
Be Pleasant and Stay in Control
The tone an agent begins with sets the environment for the entire call. If an agent begins with a friendly tone, the customer is more likely to respond positively. The trick is to avoid aggressive confrontation, stay positive and to avoid getting emotionally attached or overly sympathetic.
"The tone of an agent's voice can impact how successful the conversation will become," declares Mihoulides. "An agent caring about the customer and staying friendly could lead to a customer being open and receptive to what is transpiring, this friendly demeanor could help a customer from becoming defensive."
Stop Anger in its Tracks
Agents should focus on staying calm during each conversation with a client, especially when the client is becoming increasingly irritated. The agent should focus on listening and responding positively and constructively to the client, thereby decreasing the clients' frustration and getting closer to the end goal—recovering the debt.
"Because a customer becomes angry and starts saying nasty things, an agent cannot retort with their anger," states Mihoulides. "Staying level-headed becomes extremely important in these types of situations."
Credit Counsel, Inc. makes a priority of conserving their client's practice's image while ensuring the highest return possible on each dollar during the debt recovery process. Credit Counsel, Inc. continues to stand by their motto, "If there is no collection, there is no charge." Mihoulides elaborates on their motto "We stand by our motto with every client, because of our high debt recovery rate, we can guarantee our clients will get the biggest return."
This principle is what has kept Credit Counsel, Inc. as an elite business in the debt recovery field and contributed to their success in medical, commercial, occupational health and even international sectors of debt recovery.
"We take pride in our high debt recovery rate and willingness to work with any customers in recovering a debt," concludes Mihoulides. "There is no debt too small or too large."
To learn more about Credit Counsel, Inc., please visit their website here: