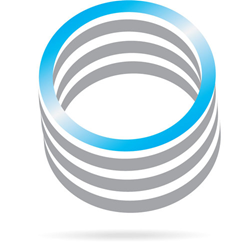 Fitscript is delighted to be able to share GlucoseZone as part of the Fitness and Health Partnership discussion at CES®.
NEW HAVEN, Conn. and LAS VEGAS (PRWEB) January 08, 2018
Fitscript, LLC. today announced that it will present GlucoseZone™, the first ever digital exercise solution for people living with diabetes, at CES® held January 9-12 in Las Vegas.
GlucoseZone is the first-ever digital exercise solution that offers exercise guidance based on user's real-time glucose levels and other diabetes metrics (including data from wearable devices). The patented GlucoseZone program enables doctors to prescribe exercise to diabetics to improve A1C, achieve weight loss, and halt the progression of the disease.
Charles O'Connell, Founder and CEO of Fitscript, LLC. will present at CES® as part of the panel "Wellness Partners: FitnessTech and Digital Health" addressing the intersection between fitness and diabetes management in the changing healthcare landscape. The panel discussion will be held as follows:
Date: Tuesday, January 9, 2018
Time: 4:50 p.m. (PST)
Location: Tech West, Venetian, Level 4, Lando 4304
"Fitscript is delighted to be able to share GlucoseZone as part of the Fitness and Health Partnership discussion at CES®," said Charles O'Connell, founder and CEO of Fitscript, LLC. "We're bringing a digital exercise solution to the global diabetes community, accessed by smartphone, that has helped thousands of people control the disease, lower the cost of treatment and change lives."
More than 100 million Americans are living with or at high risk for diabetes, and nearly every one of them is advised by their physician to begin an exercise program. However, for those living with diabetes, exercise is a fundamentally different process, beginning with the need to test blood sugar. Depending on the person's blood sugar it may or may not be safe to exercise, or to perform certain types of exercise. In addition, multiple factors further complicate the requirement of exercise and diabetes including glucose levels, food consumed, medication regimen, time of day, etc.
The patented GlucoseZone platform offers content to users based on their individual and real-time diabetes metrics, providing end users with instruction from fitness and diabetes professionals from around the world to best match their individual, real time needs.
GlucoseZone is a clinically validated program proven to help patients achieve lower A1c results and weight loss, halt the pharmaceutical therapeutic progression of diabetes management, and in many cases reduce medication usage and reliance for patients living with diabetes.
For more information, please visit http://www.GlucoseZone.com.
About Fitscript, LLC:
Created in 2012, Fitscript LLC was founded to help people living with diabetes meet the exercise requirement for safely and effectively reducing, reversing and controlling their diabetes. Fitscript's patented, proprietary GlucoseZone program, now with more than 900,000 users, is the first-ever digital exercise solution for diabetics that helps improve their A1c levels and achieve weight loss based on real-time glucose levels. The all-new GlucoseZone app contains live and on demand exercise solutions, interactive workouts, diabetes discussions and much more. The app is currently available on iOS and Android.