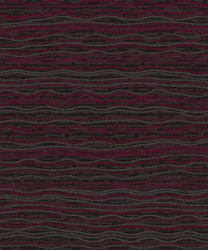 "CM's newest, exciting design will be purchased with tremendous "perceived value" - Fred Teale
DALTON, Ga. (PRWEB) January 12, 2018
For the past several months, Justin Frye has been developing a collection of patterns devoted to the FF&E hotel guestroom carpet market. Through many trials and with a lot of input from designers and procurement companies, five new patterns in seven rich color ways were created. CM Hospitality Carpets will be calling this new running line collection the Step On It Series.
"We listened to our customer's needs for more colors to better coordinate with their go-to fabrics." says Justin Frye, Director of Design for CM. "We pulled from the successes of our Essence collection (Launched in 2014) and we updated to fresh new patterns and colors. We added metallic yarns to give an extra level of luxury. We kept the pattern repeats small for more pragmatic installs and we designed with texture to add interest for the space. "
Working with yarn colors used in other active CM corporate programs such as Hyatt and Residence Inn, Frye reworked colors to improve production efficiency and provide quick lead times for larger orders. The Step On It Series is by its name meant to serve expedient guestroom carpet needs. All orders up to 1000 syds will ship within 2-4 weeks with larger orders shipping in just 4-6 weeks.
"CM is mostly custom so it's not every day that we get to name products or colors for a collection like this which is by the way so fun to do," explains Lacy Price, Director of Marketing, "but we wanted this collection to describe the true selling point for this collection and that is speed which naturally led us to a racing theme for the names." This collection will feature a vibrant hot pink called Vroom! and a rich turquoise color way called Torque.
"CM's Step On It Collection will instantly capture our FF&E's and Designer's attention," says Atlanta sales representative Fred Teale. "CM's newest, exciting design will be purchased with tremendous "perceived value" by offering five exquisite designs, using a third color, on our Infinity machine along with each being 32 oz in-stock solution dyed nylons, that definitely adds value from the customers' perspective." Fred Teale worked closely with Justin Frye to develop this collection to tailor to the FF&E market needs.
CM hopes to launch this new collection early this spring with a new architectural binders and sample sets for designer's libraries.