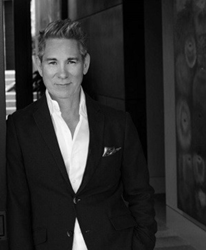 CORONA DEL MAR, Calif. (PRWEB) January 08, 2018
Haute Residence is honored to announce its continued partnership with real estate broker Tim Tamura as it progresses into 2018. As a Haute Residence partner for three years, Tamura has exclusively represented the luxury real estate market in Corona del Mar, California.
In the mid-1990s, Tamura concluded a position with a Fortune 50 company to commence a career in real estate. After years of travel around the globe, he decided to settle in a place close to his heart – Corona del Mar.
Tamura founded VALIA Properties, whose Greek/Latin origin denotes "there is value in truth," and, as a managing partner, works tirelessly to embody this culture and develop a long-term connection within the community.
He assembled a team of seasoned brokers, who elevate the experience of buying, selling, and investing in real estate. In addition to representing clients in the purchase and sale of residential properties, their close connection with the market has positioned VALIA as the authority for design and consulting with developers and owners alike.
Tamura and his team's professionalism has delivered record results and garnered client and peer accolades. Aggregate sales under his tenure have exceeded $2 billion, and VALIA Properties has been recognized by The Wall Street Journal in the top 100 of the "Top 1000 Sales Teams" in the United States for 2012, 2013, 2014, 2015, and 2016.
About Haute Residence:
Designed as a partnership-driven luxury real estate portal, Haute Residence connects its affluent readers with top real estate professionals, while offering the latest in real estate news, showcasing the world's most extraordinary residences on the market and sharing expert advice from its knowledgeable and experienced real estate partners.
The invitation-only luxury real estate network, which partners with just one agent in every market, unites a distinguished collective of leading real estate agents and brokers and highlights the most extravagant properties in leading markets around the globe for affluent buyers, sellers, and real estate enthusiasts.
HauteResidence.com has grown to be the number one news source for million-dollar listings, high-end residential developments, celebrity real estate, and more.
Access all of this information and more by visiting: http://www.hauteresidence.com