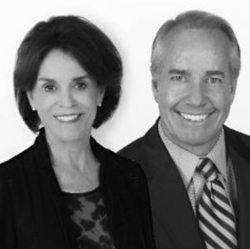 NEWPORT BEACH, Calif. (PRWEB) January 09, 2018
Haute Residence and acclaimed real estate agents Steve High and Evan Corkett renewed their partnership, taking it into the new year. As members of Haute Residence's network of top brokers, High and Corkett exclusively represent the high-end real estate market in Newport Beach, California.
Cofounders of Villa Real Estate, High and Corkett are among the most influential professionals in Orange County with over 20 years of award-winning experience. Blending their professionalism and expertise in the region's luxury market, they have successfully closed multimillion transactions in Newport Beach, Corona del Mar, Newport Coast, Dana Point and Laguna Beach.
High, who serves as president of Villa Real Estate, continuously represents over $1 billion in luxury real estate, while Corkett records annual sales in the range of $100 million. Through Villa Real Estate, they combine technology, marketing and market analysis to provide the very best services to their loyal, discerning clientele.
High played an integral role in establishing and leading the market's most prominent brokerages and in setting new standards of excellence and success for the industry. Specifically, his past tenures include serving as president and co-founder of Strada Properties and as vice president of Coldwell Banker in Newport Beach.
About Haute Residence:
Designed as a partnership-driven luxury real estate portal, Haute Residence connects its affluent readers with top real estate professionals, while offering the latest in real estate news, showcasing the world's most extraordinary residences on the market and sharing expert advice from its knowledgeable and experienced real estate partners.
The invitation-only luxury real estate network, which partners with just one agent in every market, unites a distinguished collective of leading real estate agents and brokers and highlights the most extravagant properties in leading markets around the globe for affluent buyers, sellers, and real estate enthusiasts.
HauteResidence.com has grown to be the number one news source for million-dollar listings, high-end residential developments, celebrity real estate, and more.
Access all of this information and more by visiting: http://www.hauteresidence.com