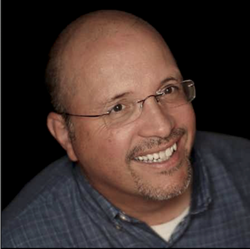 The strategic partnership between 7Summits and CloudCraze offers clients the opportunity to develop commerce-enabled, community-centered solutions completely on the Salesforce platform. - Paul Stilmank
(PRWEB) January 10, 2018
7Summits, a leading online community solutions provider is proud to announce the new partnership with CloudCraze, a B2B commerce platform built natively on the Salesforce Platform.
"The strategic partnership between 7Summits and CloudCraze offers clients the opportunity to develop commerce-enabled, community-centered solutions completely on the Salesforce platform," said Paul Stillmank, CEO and Founder, 7Summits. "With commerce-enabled community solutions, 7Summits can deliver streamlined, end-to-end solutions that capture the entire customer journey."
Most commerce solutions are tied to back-office process and ERP systems. Integration with modern platforms can be difficult, expensive and may not be very user-friendly. Leveraging both 7Summits community solutions and CloudCraze commerce technology, businesses can deliver an outstanding buying experience on Salesforce, the global leader in CRM. In doing so, businesses are able to increase online revenue while staying connected to customers. The platform is fully scalable, making it an excellent solution for companies positioned for growth.
"At 7Summits we are very selective about the partnerships we enter into. Formally partnering with CloudCraze was natural and easy not just because it's a commerce solution native to Salesforce, but also because of the strong cultural similarities between our organizations," said David Blue, Senior Vice President, 7Summits. "Our clients rely on us to develop strategies that solve tough business challenges within their organization and we believe delivering an outstanding user experience for their partners and customers sits at the center of that. CloudCraze shares that same mindset."
"At CloudCraze, we put the customer at the core of a robust commerce experience, so we are pleased to partner with 7Summits, a leader in customer engagement and Salesforce Community Cloud development," notes Ray Grady, President and Chief Customer Officer. "We believe that 2018 will be the year of B2B eCommerce in CPG and Manufacturing, and the CloudCraze and 7Summits partnership promises to bring value and growth in the year ahead."
If you are interested in improving your customer's buying experience, schedule a demo to learn more about the 7Summits community solutions enhanced with the power of B2B Commerce from CloudCraze.
About CloudCraze
CloudCraze delivers robust B2B commerce native on Salesforce. It allows businesses to generate online revenue fast and easily scale for growth. Its Customer-First Commerce model puts the customer at the core, informing every interaction with data across commerce, sales, marketing, service and more. With the trusted Salesforce infrastructure and core capabilities, CloudCraze provides infinite flexibility to extend functionality, add products and channels, and conduct billions of dollars in transactions anywhere. CloudCraze powers Customer-First Commerce for industry leaders such as AB InBev, Coca-Cola, Ecolab, GE, Hallmark, Kellogg's, Land O'Lakes, L'Oreal, Symantec, and Tyco.
CloudCraze is funded by Insight Venture Partners and Salesforce Ventures. CloudCraze is recognized as a Visionary in the Gartner Magic Quadrant for Digital Commerce 2017, and a Strong Performer in The Forrester Wave: B2B Commerce Suites, Q1 2017 and The Forrester Wave: B2B Commerce Suites for Midsize Organizations, Q3 2017. CloudCraze is a Salesforce Platinum ISV Partner.
About 7Summits
7Summits Inc. is a leading online community solutions provider, guiding companies to engage their customers, partners and employees to grow their business and become more fully networked enterprises. 7Summits creates business solutions that deliver top line revenue growth and bottom-line productivity improvements. The company is a valued strategic partner of Fortune 500 companies and has received investment funding from both Sverica Capital Management and Salesforce Ventures. 7Summits is headquartered in Milwaukee, Wisconsin with an extended presence in Chicago, Atlanta, New York, Denver, Washington DC, California, Seattle, Michigan and Ohio. For more information, visit 7SummitsInc.com or follow the conversation on Twitter (@7SummitsInc).
7Summits is a registered trademark of 7Summits. Salesforce, Community Cloud and others are among the trademarks of salesforce.com, inc. All other trademarks, registered trademarks and service marks are the property of their respective owners.