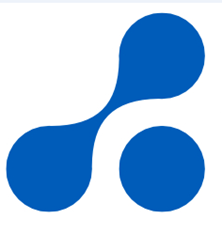 DENVER (PRWEB) January 09, 2018
Oildex today announced it has rolled out five key enhancements to its OpenInvoice product line that improve the way buyers and suppliers collaborate to streamline their field ticket and invoice automation processes. Oildex made these automation enhancements via regularly scheduled updates to the OpenInvoice SaaS platform in the past 60 days.
These updates allow suppliers to reduce the number of days from work performed to Invoice submission by eliminating duplicate data entry and delays in the field ticket approval process, and by making it easier to submit fully populated and compliant invoices. Furthermore, they allow buyers to eliminate unnecessary steps and data entry when coding and approving invoices to reduce their invoice cycle times, pay their suppliers faster, and take advantage of more early pay discounts.
New functionality now available to OpenInvoice and Field Ticket users includes:

Buyer-Initiated Field Tickets With this new feature, buyers can create and submit a field ticket to themselves on behalf of their registered suppliers. Suppliers are able to easily convert those field tickets into invoices, decreasing efforts in submission, coding, and review due to a higher level of compliance.
Automatic Field Ticket and Invoice Coding by Product Classification OpenInvoice automatically applies the correct General Ledger code to an invoice or field ticket line item whenever the AFE, Cost Center, Purchase Category, or Item Master identifier changes.
Coding Field Ticket to Multiple AFEs and/or Cost Centers OpenInvoice now provides operator field approvers with the ability to allocate a field ticket to multiple AFEs and/or Cost Centers. The split allocations are automatically copied to the invoice at time of invoice submission, eliminating the manual process.
Price-Validated Field Tickets Field tickets can now be automatically validated against an OpenInvoice price book, providing field approvers with real-time price compliance validation. This provides a higher level of confidence that costs are accurate when entered into reporting systems.
Invoice Auto-Approval Based on Ticket Approval
OpenInvoice buyers now have the ability to further streamline the invoice approval process and significantly reduce invoice cycle times. This new capability provides buyers with the ability to automatically approve an invoice, if presented to the same user who had approved all of the field tickets used as backup on that invoice.
For more information on this new functionality, please see this blog post.
About OpenInvoice
OpenInvoice is a cloud-based application that allows oil and gas companies to securely and easily collaborate with service providers and across their organizations to manage field operations, committed spend, invoices, discounts, and payments. With over 15 million invoices processed annually representing more than $151 billion in spend, OpenInvoice is the only ePayables platform that does automated compliance and reconciliation of invoice to purchase order, pricing contracts, and field tickets while automating workflow based on the results. Unlike other ePayables platform, service providers can submit invoices via OpenInvoice for free. OpenInvoice is the service provider network of choice, preferred 7:1 over the competition.
About Oildex
Oildex, a service of Transzap, Inc. ("Oildex"), is transforming the way oil & gas companies manage their financial operations. Over 250 operators, 67,000 suppliers, dozens of financial institution and millions of mineral rights owners in North America use the Oildex network to seamlessly and securely collaborate across their financial supply chains, automate critical business processes, eliminate the high cost and errors of paper, and obtain access to key data to make more informed business decisions. Oildex is privately held, backed by Accel-KKR, headquartered in Denver, Colorado, and has offices in Houston, Calgary, and Austin. Learn more about Oildex at http://www.oildex.com.