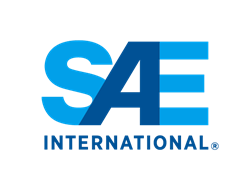 SAE International saw a need for dependable resources that can help MRO professionals not only keep up with their competition, but with the speed at which their industry is developing, and that's exactly what our MRO Information Products aim to provide. - Frank Menchaca, Chief Product Officer, SAE
WARRENDALE, Pa. (PRWEB) January 09, 2018
SAE International has introduced new Maintenance, Repair & Overhaul (MRO) Information Products in response to dramatic changes affecting the MRO landscape, including the recent influx of available aircraft data, new manufacturing methods and business models. Featuring technical insights and detailed guides to repairing advanced materials and detecting predictive data patterns, the MRO Information Products were created in support of independent MRO's, mainline carriers and OEM's to help them capitalize on new developments in data management and advanced materials to deliver cost-effective maintenance faster.
"The MRO industry is experiencing a fascinating period of rapid growth across the globe, especially in the Asia-Pacific region," says Frank Menchaca, Chief Product Officer for SAE International. "In fact, according to Oliver Wyman's 10-year outlook for the commercial airline transport fleet and the associated MRO market, Asia is forecasted to host almost 40% of the global aircraft fleet by 2027, making it the central location of global fleet activity. SAE International saw a need for dependable resources that can help MRO professionals not only keep up with their competition, but with the speed at which their industry is developing, and that's exactly what our MRO Information Products aim to provide."
The MRO Information Products will be available for instant access through SAE MOBILUS, the technical resource platform created by the international automotive and aerospace mobility community to provide a critical advantage to develop the future of aerospace engineering. Along with standards, technical papers, books and case studies, the MRO Information Products will also include complimentary white papers and graphical information pieces.
The MRO Information Products, published by SAE International, can be accessed through an annual standards subscription, an annual non-standards subscription or a custom subscription that can be tailored to meet individual organization needs.

CustomerSales(at)sae(dot)org
1.888.875.3976 (U.S. and Canada) | 1.724.772.4086 (Outside North America)
SAE International is a global association committed to being the ultimate knowledge source for the engineering profession. By uniting over 127,000 engineers and technical experts, we drive knowledge and expertise across a broad spectrum of industries. We act on two priorities: encouraging a lifetime of learning for mobility engineering professionals and setting the standards for industry engineering. We strive for a better world through the work of our charitable arm, the SAE Foundation, which helps fund programs like A World in Motion® and the Collegiate Design Series™.