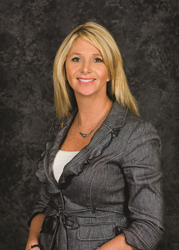 VERO BEACH, Fla. (PRWEB) January 10, 2018
Harbor Retirement Associates (HRA), a regional senior living development and management company based in Vero Beach, announces that President and CEO Tim Smick will transition to Chairman and Managing Partner, effective immediately. In his new role, Smick will spend much of his time in new business development, strategic planning, and capital development. "I will maintain a regular presence in HRA but will take longer vacations and have more days off," Smick said in the announcement made to HRA associates. Sarabeth Hanson, previously Chief Operating Officer with HRA, has been named new President and CEO.
"After working with Sarabeth for 6 years, I have found her to be a confident, motivational, creative and thoughtful leader," said Smick. "Those who work closely with Sarabeth know she is a creative person who is constantly engaged in devising ways to make senior living more oriented to hospitality. She has been an integral part of our company's growth over the last several years. As we have worked on our succession plan the last 3 years, it became apparent to me that Sarabeth was a natural to assume the role of President and CEO."
"Tim and I have carefully prepared for this transition throughout my tenure with HRA. The company's culture and mission will remain our cornerstone. I am excited about the best in class leaders that we have attracted and the great work they are doing to make a difference in the lives of our residents every day," said Hanson. "My goals align with Tim's which will enable a seamless transition, continued strategic growth and top talent acquisition."
Hanson brings 25 years of senior living experience to her new role. Shortly after commencing her college education at Central Connecticut State University, she found that her calling was serving seniors. In doing so, she has established a track record of success. She is active on the Executive Board of ASHA and Florida Argentum. She has presented at NIC, ASHA, InterFace Conference Group and Argentum.
HRA recently celebrated their 15th anniversary as a company and is currently operating 29 communities in 7 states, with more under development. HarborChase communities focus on serving seniors through providing choice and award-winning hospitality. Accredited Chefs prepare seasonal, farm-to-table Chef's Fare selections daily, "Best Days" are created by our passionate life enrichment teams, and our highly trained professional care partners deliver resident-focused care.
For more information on Harbor Retirement Associates, visit http://www.hraseniorliving.com
About Harbor Retirement Associates
Harbor Retirement Associates ("HRA") is a regional senior living development and management company, focused primarily on Assisted Living and Memory Care communities, but also engaged in the development and operations of Independent Living and Skilled Nursing communities. HRA operates 29 communities in 7 states and is partnering on the construction of 8 more communities in 7 additional states. HRA manages over $150 million in revenue and approximately $1 billion in assets while employing 2,000 associates. For more information, visit http://www.HRAseniorliving.com.