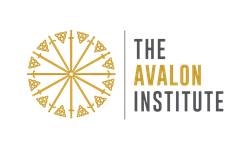 The Wired to Lead podcast is a conversation that will engage listeners and show them how they can maximize their leadership assets by matching action with intention.
Washington, DC (PRWEB) January 15, 2018
The Avalon Institute is a 21st century advisory that specializes in creating positive leadership models, professional coaching, and effective business strategies, all supported by cutting edge neuroleadership assessments. The company is proud to announce the January 2018 launch of the Wired to Lead™ podcast available on Soundcloud and The Avalon Institute channel on YouTube. The hour long show will be hosted by Avalon founding partners Cameron Gott and Perry Jobe Smith.
The podcast will be updated on a bi-monthly basis and each episode will include special guests that span the world of of business, sports leadership, the US military and entertainment. Topics will vary, and each segment will be formatted as a roundtable discussion that begins with an exploration of the guest's unique cognitive preferences and a discussion of how they translate their unique assets into leadership skills and positive strategies for success.
"Our Avalon team has a wealth of experience in positive and purposeful leadership as well as developing an individual's unique strengths," offers co-host Cameron Gott. "This show is a free flowing conversation that will engage listeners and offer suggestions as to how they can maximize their innate assets and match action with intention." Smith states "I really love the storytelling aspect of this format and also getting to the "so what." By this, he indicates "We are focused on discovering our guest's actionable strategies and practices that our audience can tap into easily and quickly."
January and February podcasts will feature discussions with Avalon partners USAF General John E. Michel (Ret.) and Division 1 quarterback Christopher Lum, Brigadoon Founder Marc Ross, UK elite endurance athlete Kiko Matthews and social change visionary Peter York.
The Avalon Institute's methodology is informed by the organization's deep seeded principles that emphasize values over rules, dynamic discourse, clarity of purpose, innovation and intentional leadership. Its team of leaders takes on complex issues with the spirit of co-creation and the perseverance to overcome all challenges. They share an unyielding focus on delivering leadership values to all levels of an organization while supporting and standing with clients for the entire journey.
For more information and to join the Avalon Institute, please our main website or via direct email. For additional business and strategic resources, please visit the Avalon Institute's sister entity Veteran Enabled Training and Technology Services. VETS is a service-disabled, veteran-owned small business positioned to work with federal, state, and local governments as well as business entities of any size