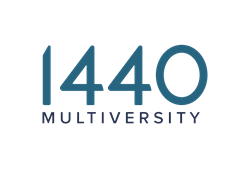 We are in an evolutionary leap as a human family, and business can and, I think, will lead the way of that evolutionary leap -- Lynne Twist
SCOTTS VALLEY, Calif. (PRWEB) January 09, 2018
If 2017 taught us anything, it's that the relationships between business, ethics, and responsibility are more relevant than ever. With questions around the use and abuse of power continuing to swirl in every segment of society, the theme of conscious leadership is becoming more than a management technique, it's an essential way to do business and thrive.
1440 Multiversity, the learning and wellness destination dedicated to helping people live integrated and generative lives, is approaching these questions and more with vigor in 2018, offering a series of events and programs designed to challenge business leaders and managers to work authentically, with purpose and meaning.
Kicking off this effort is a conversation on Money, Ethics & Entrepreneurship with Scott Kriens and Lynne Twist on January 11. In this evening event, 1440 founder Scott Kriens will be joined by Lynne Twist, founder of the Soul of Money Institute, in a conversation moderated by venture capitalist and impact investor Marc van den Berg. The discussion will center on the search for often-elusive answers on how to drive a profit without losing mission and soul.
"We are in an evolutionary leap as a human family, and business can and, I think, will lead the way of that evolutionary leap," said Twist. "Business is the largest institution on earth, and for us to really change the trajectory in which we're headed—with global warming in particular—business needs to play a huge role and probably lead the way."
How business leaders and entrepreneurs take on this mantle is a key focus of many 1440 programs throughout 2018. Named for the number of minutes in a day and the importance of nourishing the multiple aspects of the self, 1440 Multiversity recognizes each moment is an opportunity to be present and aware.
Acknowledging that those opportunities can be difficult to grasp due to the busyness of everyday life, the 75-acre campus is designed as an all-inclusive refuge surrounded by nature, yet is located only 30 minutes from the heart of Silicon Valley. Founded by Scott Kriens, the former CEO and current Chairman of Juniper Networks, and his wife Joanie, 1440 has been built from the ground up to serve as a catalyst for improving relationships with ourselves and others.
"1440 Multiversity was built to encourage individuals and teams to find new ways to embrace the unknown, build trust, deepen connection and bring new energy to problem solving," said Kriens. "The growing tide of people searching for purpose and meaning in their lives indicates that society's answers don't satisfy many of us. Our goal is to serve as a welcoming, inspiring place to invite people to find their own answers."
Programs touching on these themes through Winter 2018 include:
The Servant Leadership Experience - 1/26 – 1/28/18
Best-selling authors and renowned management trainers Jon Gordon, MEd, Ken Blanchard, PhD, and Marjorie Blanchard, PhD, present an innovative, inspirational workshop that focuses on the heart (character), the head (beliefs), the hands (behavior), and the habits (strategies) to help you recalibrate how you want to lead.
Navigating the Storm with Martha Beck – 2/2 – 2/4/18
Find peace and purpose in uncertain times and gain powerful tools to navigate in uncharted territory with renowned life coach Martha Beck, PhD. Through her engaging lectures, anecdotes, and experiential exercises, this program provides tools to live authentically, release negative behavior patterns, go deeper into yourself, and discover and experience a never-ending source of comfort and compassion.
On Being Gathering with Krista Tippet – 2/16 – 2/19/18 (sold out)
Special guests include Seth Godin, Maria Popova, David Whyte, Naomi Shihab Nye, Omid Safi, and Parker Palmer. In the audio and digital spaces of On Being, a far-flung cross-section of humanity examines big questions of meaning — What does it mean to be human, and how do we want to live? We've long aspired to create a gathering — in the flesh — for our listening and reading community. Now, in partnership with 1440 Multiversity it's finally happening: three days of conversation, poetry, and community with Krista Tippett, beloved teachers from the show and the blog, and the entire On Being team.
The Soul of Money with Lynne Twist – 3/9 – 3/11/18
Anxiety and confused feelings about money are an obstacle to personal and organizational success. A dysfunctional relationship with money can hold us back from achieving our highest potential and realizing our loftiest goals. This program asks participants to look closely at their own financial "story" and the ways their beliefs about money have limited and constricted their lives, and empower them to reconceptualize money as a tool to realize their best self.
At 1440, learning co-exists with ample downtime to enjoy a diverse array of amenities, including complimentary meditation, yoga, qigong, and tai chi classes, a fully equipped fitness center, four miles of forest hiking trails, and a beautiful dining center with both indoor and patio seating offering nourishing and inspired freshly prepared meals. The 22-room Healing Arts center offers a range of bodywork modalities designed for relaxation and whole-body integration, as well as steam rooms and an outdoor infinity edge whirlpool with an expansive view overlooking the redwoods.
More information about the campus experience and program offerings are available at 1440.org
EDITORS: For interview requests with Scott Kriens or 1440 faculty, please contact Kelly Campbell at the below.
Press images and logos available on http://www.1440.org/press
Media Contact:
Kelly Vogt Campbell
Harmonica
(310) 927-4537
Kelly(at)harmonica(dot)co