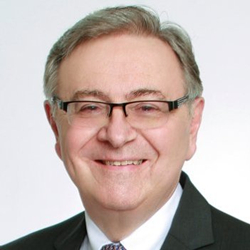 I am delighted to be a part of Cetas Healthcare's Board of Experts, and am looking forward to making strategic contribution to their orthopedic and woundcare mandates.
Singapore, Chicago, Frankfurt (PRWEB) January 11, 2018
Cetas Healthcare (http://www.cetas-healthcare.com), a global firm specializing in customer insights and strategy for the medical devices industry, strengthens its service offering with the launch of Board of Experts and appointment of Dr. Jacques-Paul Saltre as its Orthopedics and Surgical Care industry expert.
Cetas Healthcare has been serving top-tier US, European and Asian medical device industry clients out of Frankfurt, Chicago, New York, Singapore, India and China offices. The Board of Experts initiative will allow Cetas Healthcare's key clients and lead analysts to tap into the extensive clinical and market experience of the resident Board Members – thereby delivering superior insights.
Dr. JP Saltre, former Orthopedic/Trauma surgeon and former APAC executive at 3M HealthCare and Smith & Nephew, has been in Asia for more than 30 years with various executive positions in China, Japan and Singapore. He has been responsible for development and execution of business strategy for multinational companies; and is well renowned expert in business model innovation, channel development and KOL engagement.
"Cetas Healthcare's Board of Experts fuels our ability to deliver intelligent insights that help our clients to make impactful decisions," noted Sumit Mehta, Managing Director of Cetas Healthcare. "JP's extensive global commercial experience of 32 years in the medical equipment industry at 3M HealthCare and Smith & Nephew, together with his medical background as practicing orthopedic surgeon in the US and Europe will significantly strengthen Cetas Healthcare's core proposition. We are committed to growing our Board of Experts so that we can continue to deliver even more impactful and actionable insights to our clients".
"I'm delighted to support Cetas Healthcare in the development of their strategic consulting services. The Healthcare industry has never been more exciting - with changing population demographics, rise of chronic diseases, evolving government regulations and surge of private Healthcare activity – which has created new and attractive opportunities for medical device companies – especially in orthopedics and woundcare space. I look forward to working closely with the Cetas Healthcare team".
JP Saltre is also the founder of RECURA, a South-East Asia distribution company focusing on the launch of high-end technology for wound care.
JP Saltre has an MD, PhD as well as an MBA from Northwestern University.