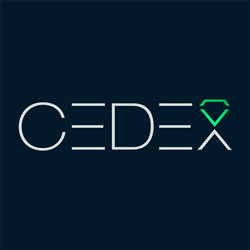 (PRWEB) January 10, 2018
Pre-Sale Increase from 20% to 50%. The new Token Pre-Sale date is: Friday March 16th, 2018 at 19:00 GMT. The minimum amount of contribution for the pre-sale is 1 ETH, and there will not be a minimum for the public sale.
There has been extremely high interest in CEDEX Coin on the token sale whitelist and from SAFT contributions. From that, it became apparent that a 20% token pre-sale would likely fall well short of meeting the total demand. As a result, we have decided to increase the sale amount to 50%. This represents a new opportunity for public purchasers, as 25,000,000 CEDEX Coins out of the 50,000,000 total publicly offered tokens will be available in the pre-sale. The remaining CEDEX coins will be made available on the public token sale.
Another significant benefit of the date change is that it opens the door for the Japanese market to participate in the token pre-sale.
The Japanese Financial Services Agency (FSA) has recently clarified their stand on Initial Coin Offerings and established a requirement that tokens be registered on a Japanese regulated exchange prior to a token sale. Japan has long been a leader in cryptocurrency adoption and investment and represents a major potential market for CEDEX. As such, we felt obligated to our partners and participants to reschedule the pre-sale in order to accommodate the Japanese market. The time extension will be used to try and complete the regulation process and allow our contributors to participant in the token sale.
While those benefits on their own made postponing the pre-sale a clear decision, the extra time also allows us to make progress on other key parts of the project.
First, it enables us to strengthen and expand our partnership program. CEDEX is growing rapidly and garnering interest from both the diamond and cryptocurrency industries. This interest has already led to valuable partnerships with TechFinancials Inc. and IDEX (International Diamond Exchange) in 2017. We will continue to strengthen those existing relationships in the coming months, while also working to create new partnerships with leading industry companies. Additionally, we will continue to develop the product according to the business roadmap.
Considering all of these benefits, token purchasers can anticipate a high-quality pre-sale launch come March 16th. You can register for the pre-sale on the CEDEX website, here.