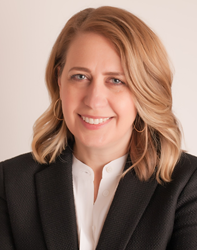 Indianapolis, IN (PRWEB) January 09, 2018
Jennifer Briggs, CAE, MBA, has been promoted to president and CEO of the Indiana CPA Society. She is the fifth CEO in the organization's 103-year history.
Briggs joined the Society staff in 2002 as the special projects manager and subsequently served as marketing manager, marketing director, director of member services, vice president - member services, and senior vice president and chief operating officer.
Before joining the Society, she worked at KWK Management Group serving as executive director for five statewide associations. Prior, she worked for the Indiana Apartment Association and the National Association of Mutual Insurance Companies (NAMIC).
Briggs earned a degree in marketing from Marian University and completed the MBA program at Butler University in 2015. She is a Certified Association Executive and is a member of the Indiana Society of Association Executives (ISAE), American Society of Association Executives (ASAE) and American Institute of Certified Public Accountants (AICPA).
"Jennifer is well prepared to take on this role," said INCPAS Chair-elect, Doug York, CPA, CGMA. "She brings talent in many areas, not least of which is her ability to connect with all our members, regardless what field or stage of their career they're in."
###
About the Indiana CPA Society
Nearly 8,100 CPAs in public practice, business and industry, government and education are members of the Indiana CPA Society. INCPAS is the most trusted business resource and advocate in Indiana. Its members are required to abide by the CPA profession's code of conduct. INCPAS members also receive access to quality educational programs and peer networking for knowledge sharing. Society members are trusted advisors to Indiana's business community. INCPAS celebrated its 100th anniversary in 2015. For more information, visit incpas.org.